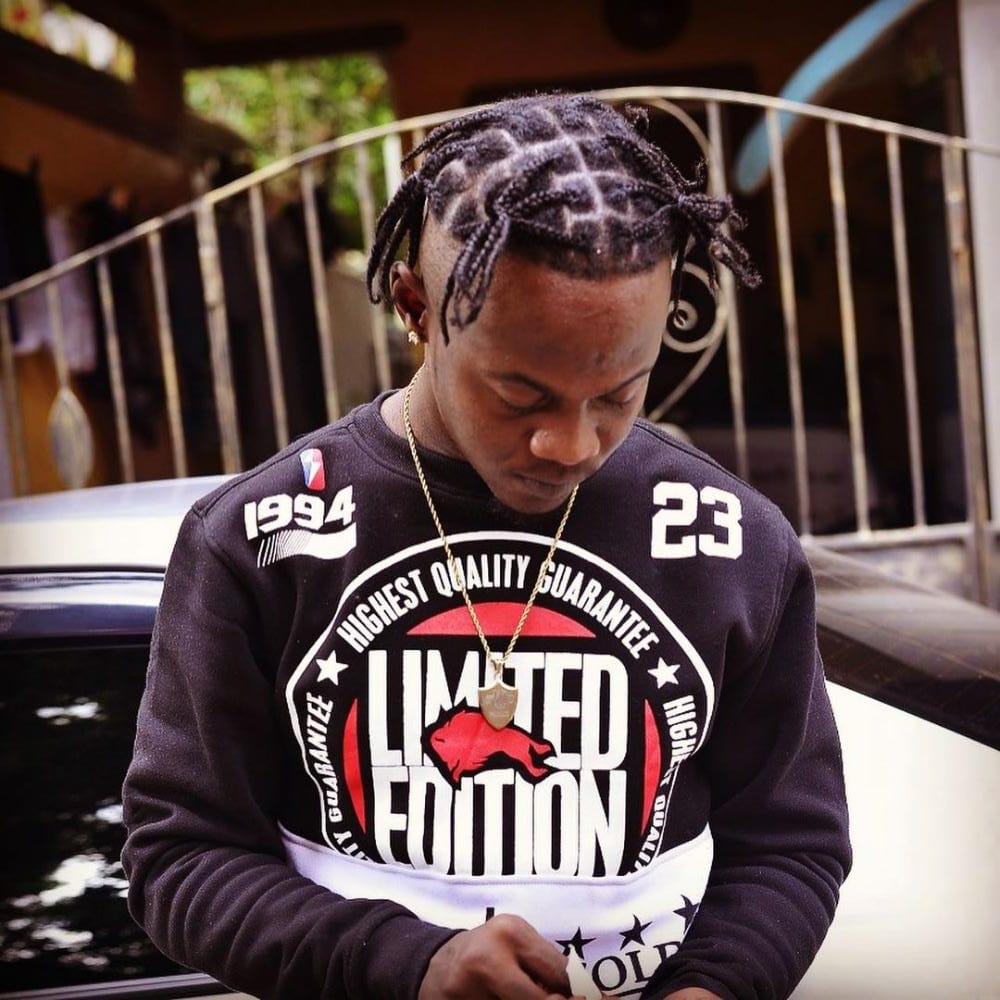 10Tik, the viral Dancehall sensation from Red Hills Road, landed a face-to-face meeting with American producer and record executive DJ Khaled who is in Jamaica putting the final touches on his upcoming album Khaled Khaled.
In a video posted on his Instagram account, 10 Tik announces to his 19.8k followers that "DJ Khaled call we eh nuh people so you know what time it is…Gwallaz dem outside….4Canaaz" while driving a golf cart. 10Tik then drove the cart over the grass — Gwallaz-style — abandoning the established trails for a little dancehall star mayhem.
10TiK then sat down on a couch and chatted with DJ Khaled about his new project and bumped fists.
"It was really great meeting with DJ Khaled, he hold ah nice vibes. He is a real music icon, a real music mogul, and a real Gwallaz," 10Tik said.
The rhyme slinger has been heating up the streets with a hot new single called Roll Deep, which has racked up over 1.4 million views in only one month.
Widely regarded as one of the island's breakout artists to watch in 2021, 10Tik has definitely emerged with one of the grimiest street bangers of the year so far, a song that resonates with the 'gwallaz' of this world.
"At its core, Gwallaz ah the people who ah come from nothing, born with a burning urge to change their conditions . As a Gwalla, you must be down to earth, spiritual and appreciative of life in its simplest form. A rebel. A warrior of life," he explained.
Staying true to his core fan base and signature sound, Roll Deep is a catchy anthem that only the realest can relate to as 10Tik calls on his thugs to "roll deep fi mi dogs, roll deep/fulla killa and mi mean whole heap/4 caana we cover, anno two or three/if anno royalty, no come round we."
10Tik appears destined for much greater glories, with his 2021 record drop already generating major music industry insider buzz.
"The rise of the Gwallas was inevitable, 4 Caanaz," the artist whose real name is Carlton Nembhard, said confidently.
The single was released on the Collins Close Records label and is available on all streaming and digital platforms.
Born in the tough neighborhood of Maxfield Park Road, 10Tik spent his formative years in Rockfort, growing up as a militant but calm person. He moved to Mandeville for his education where he attended the Mandeville Primary and then DeCarteret College.
At age 18, he moved to Kingston where he lived in the area close to the tough 'Common Sense' off Red Hills Road, and later, he joined the Jamaica Fire Brigade where he worked five years as a top firefighter. He was one of the fearless first responders when an inferno destroyed sections of the 303-room Wyndham hotel in New Kingston in 2013.
He then decided to jumpstart his music career, releasing songs such as Lead Inna Head and She Don't Mind on his own X3M Inc Productions label. He began to solidify a potent underground fan base, and caught fire with songs like Gangsta, Soul of the City, before his monster hit, Roll Deep, the ominous trap banger that showcases all his lyrical gifts.
"I am ready for anything the future holds," he said.