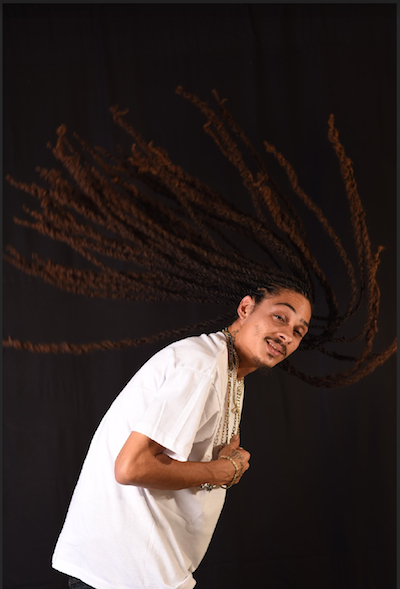 St. Croix-based reggae artiste Da Genaral is a big believer in using music as revolutionary expression to be a vehicle of change for the plight of the disenfranchised, the poor and the voiceless.
"I am a man who loves to speak for others who can't speak their mind, they show me the vibes, and I take it in the message and then broadcast it in my own voice," he said.
The artiste's grandfather, Rene was an incredibly gifted congo player whose level of musicianship inspired the young man to enter the world of music. And Da General has applied that same sort of tireless work ethic and devotion to blazing a fiery trail in the world of reggae music.
During the COVID-19 pandemic where millions were on lockdown and all public gatherings were banned, Da Genaral has not slowed down. He has been writing a number of new songs and freestyles, and promoting his songs by doing powerful live performances on his Facebook and Instagram pages to continue to connect with his growing fan base.
"I mostly just spit freestyles and introduce new songs to my fans, the work always continues," he said.
Now that the world is reopening after the pandemic, Da Genaral, who lives in Atlanta in the USA, regularly returns to St. Croix to reconnect with his island roots.
Over the years, he has built up a decent underground following in the reggae world in Europe and the US with singles such as the militant 'Haile I' and 'She's Calling' which has a meticulous sonic layering which reggae lovers will adore.
He released his first album, 'Chances Are' in 2010, a delightful collection of solid reggae songs which explored new sonic frontiers.
"Is a vibes when it come to music, I don't put pen to music. It all comes out naturally, I feel what I feel, I connect to the mystic and let the instruments talk through me," he said.
Now, after further fine-tuning his sound, Da Genaral will be releasing his much-anticipated sophomore album called 'Speak for Itself', a message-filled work of art that intertwines songs that are a devout expression of his Rastafarian faith, and tracks that mesmerize with stark social commentary about poverty and injustice.
"The songs are inspired by the loves of my life: my wife, my family and the rich tradition of black music that has made me the artiste I am …this album is a celebration of love, joy, hope, militancy and resilience, the things that make the St. Croix culture so beautiful and influential," he said.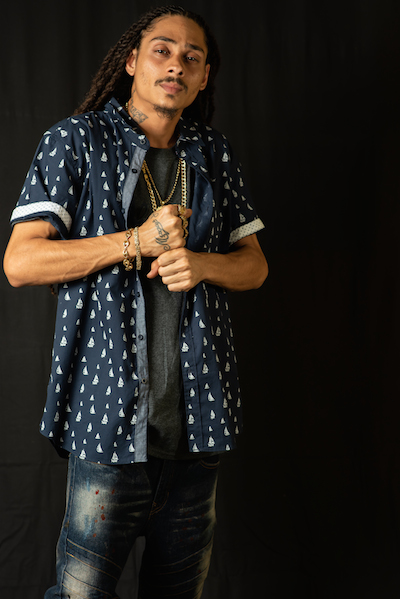 Da Genaral comes from a line of reggae artistes from the US Virgin Islands that includes Midnite, Pressure Buss Pipe, Dezarie and Reemah.
"The St. Croix style is a different style, the pattern is the same but it is a different kind of sound, which I can't put into words, but the feel is different," the father of five kids said.
He lists his musical influences as Bob Marley, Jimmy Cliff, Sly and Robbie, and the Wailers.
The artiste, whose real name is Roberto Encarnacion Jr, was born and raised in the US Virgin Islands (St. Croix) where as a youngster, he earned the name Da General from his peers because of his militancy in self and the air of confidence he always radiated.
"Everybody always say mi is a little general cause mi move militant, as a youth in the street, I always hold my own, mi never run down people. In music, mi never scared of the microphone, even amongst older artistes," he said.
That same militancy of self has served him well as he has built up a close-knit network of friends, confidantes and musicians. He believes in family.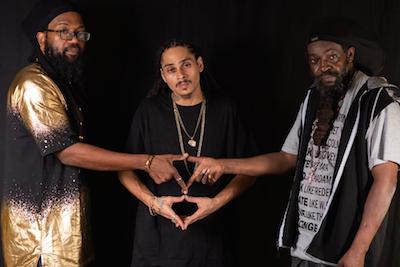 After being discovered by his long-time manager-producer Ras Sagie of Non-Stop PDM Enterprise LLC while he was in the third grade. At age 11, he teamed up with a number of youngsters to form the band, Mystical Youths which later disbanded. Through it all, he has maintained that bond through the years with his mentor.
'"We are family, this is bigger than music, Ras Sagie deals with me like a son," he said.
Da General's musical journey has seen him perform at the famous Peace Concert with Beres Hammond in 2010, the Bordeux Food Fair in St. Thomas, and at numerous youth functions on St. Croix. In December 2010, he went on tour with his band "Iyah Lion", doing gigs in Philadelphia, Pennsylvania, another gig an event in Atlanta, Georgia and then performing at the Sol Radio 3rd Anniversary show in Orlando, Florida.
Da General's team include original beatmaker Skimo, managers Ras Sagie and Empress Maxine, Magician Beats from St. Kitts, booking agency Spliffy Red, Green and Gold that handles bookings and promotions, and his wife, Abeba.
"We want to make music that is eclectic and futuristic. With this new album, we wanted to expand sounds, create something different that is still relatable, and keeps its roots. So we know the world will love it," he said.