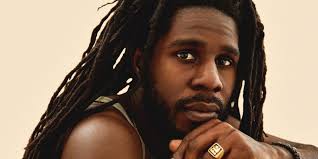 Reggae singer Chronixx is lashing out against the public's less than informed response to the global pandemic triggered by the COVID-19 disease.
He is ready to join in the controversial fight against vaccinations.
"I'm not here for the circus. I'm only going online for a concert if it's an action against global vaccination. Health time now! Land time now. Earth time," the post said.
He says that no so-called experts – tech heads and war heads — can tell a rastaman about healthy living.
"Not buying the COVID-19 'bs'. Nature is I protection and strong refuge. These tech heads and war heads can't talk to rastaman about human health. Never! And they can't destroy all of humanity. They can destroy some, but not all," the Grammy nominee wrote in a post to his Instagram account.
Chronixx criticised the entertainment industry's online partying response.
"Most of these famous people online [use] the internet like it's a play thing. We are in the advent of the greatest crimes against humanity and people out here trying to keep themselves entertained," he said.