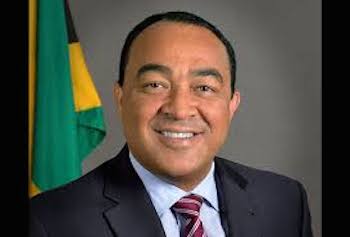 Minister Dr. Christopher Tufton says the Ministry of Health and Wellness (MOHW) has seen a great increase in the number of returning citizens who have reported to it.
These people entered the island before travel restrictions were imposed.
"Up to the end of last Friday, approximately 1,000 persons have reported into the ministry. Over the last three days, some 3,500 persons have reported into the ministry," Tufton said.
This leaves approximately 1,100 persons outstanding, from the almost 5,500 that were being implored to report to the ministry. He said the tracking of the other persons is ongoing.
Tufton said that the Ministry has partnered with 'key stakeholders' to managing the containment of the virus.
Among the moves, the National Indoor Sports Centre, in anticipation of the community spread of the virus, will be retrofitted with 72 beds and other equipment.