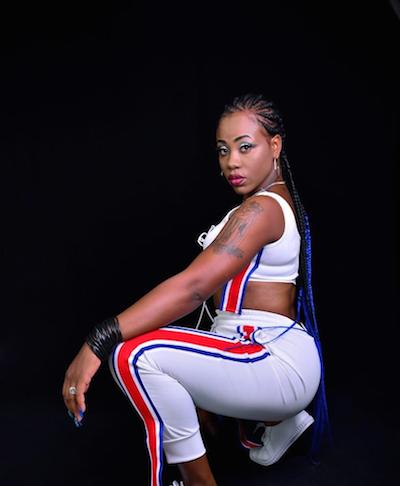 Talented dancehall artiste Chikie Grainz is ecstatic about the enthusiastic response to her latest single, 'Buck a Go Go' on the Lifestyle riddim for Frenz for Real-Red Boom Supamixx.
"The response has been incredible, the song is doing well on the street mix tapes and at the dances in the Corporate Area. The ting ah happen the real way and I know I have the talent, the image and the drive to make it. I'm going to be a star," said Chikie Grainz, whose given name is Chikie Brown.
The St . Thomas-based artiste released a video for the project a week ago, and it has racked up over 16,000 views in one week.
"The song ah gain a lot of momentum in the dancehall," she said.
Having launched her career three years ago with the song Tek a Little Time (produced by Deano Dean Production), Chikie Grainz has slowly come into her own.
Her other releases include Bad Gal, Fall in Love featuring J Deva, and her most recent release, the spiritually-charged 'Prayer a Day' which is on the Badbadcitizenz and Bragga Phelps Records labels.
.
Born in Trinityville, St. Thomas, she has been singing from the tender age of 5, and she is a seasoned stage performer having been involved in numerous live plays in her community. Her musical influences include that of the great Jazz artistes, Anita Baker, Phyllis Hyman and Pam Hall. With a vocal range of three octaves, Chikie Grianz has the ability to perform a variety of styles and genres, ranging from pop-reggae, jazz ballads, dancehall and even R & B.
"Right now, I am just trusting the process," she said.