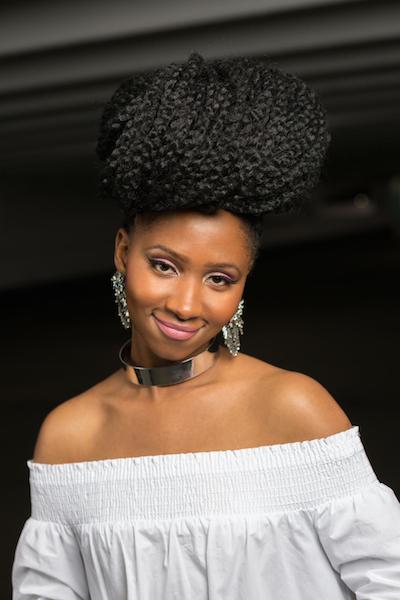 Reggae crooner Chelsea Stewart showed off her vocal chops during a smart virtual set on her Instagram Live account last week as part of RBCxMUSIC #FirstUp series in Canada.
The RBCx Music #FirstUp is a performance series designed to support and promote Canadian emerging artists.
You can buy her single at : https://music.apple.com/ca/album/forever-your-girl/1486952221?i=1486952223
The organisers decided to feature only Afro-Canadian artists in honour of Black Music Month in June, and provided critical digital marketing and promotional support to boost the careers of promising Afro-Canadian talent.
During her 30 minute performance on her Instagram Live account, Chelsea Stewart's apple-sweet vocals blended well with the guitar accompaniment of UK-born musician, Patrick Watson.
She performed three songs from her Juno-nominated 'Genesis' EP, the ode to self-love, 'Perfectly Lonely', the playful 'Over You' and R&B influenced 'Just Wanna Love You' penned by Chelsea Stewart and co- writers Renee Brown and Karen Stewart.
The next ten minute segment consisted of songs from her newly released, self-titled album featuring instrumentation from the Grammy winning producers Sly and Robbie. Based on the comments of her online audience she wowed them with the impressive 'Forever Your Girl' and followed up with the sentimental 'Kiss You Again' and the pop-influenced 'Do You Love Me.
She closed her set with songs from her acoustic EP 'The Only One' set with fan faves such as 'Lemonade Stand', 'I Have You' and 'Would You Love Me'.
Two weeks ago, Chelsea Stewart also opened for R&B superstar John Legend on the Budweiser Stage at Home which was a significant part of the four concert series. That show, which aired live on City TV, was the first time the organisers chose to host a virtual show to compensate for the scheduled summer concerts that have been cancelled because of the Covid 19 pandemic.
Live Nation partnered with Budweiser Stage and RBCx Music to highlight emerging artists in Canada with already established acts like John Legend with their Budweiser Stage At Home concert series.
The concert was aired coast to coast in Canada with Canadian audiences at home eagerly watching while anticipating the return of live concerts.