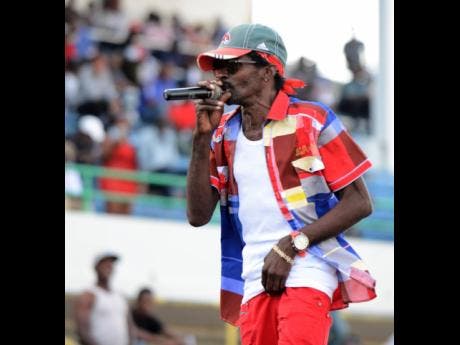 Dancehall artiste Gully Bop has received a less-than-overwhelming response to his online fundriaser to assist with his medical expenses caused by his hernia condition.
A Real Helping Hands page was created for him by musician Diavallan 'Dia Warrior' Fearon to assist with health expenses following his admission to the Kingston Public Hospital last month for complications from a hernia and blocked tubes.
A US$10,000 goal is stated to assist with regular upkeep of a colostomy bag, a healthy diet and a caretaker. Up to yesterday evening, only US$337 was raised. He told a reporter that he doesn't want anymore charitable efforts in his name.
"Wah day when mi sick and weak out, mi did need it, but right now mi can go hustle two dubplate although nuh duplate nah run. But mi still can hustle some something so mi nuh really waan nuh more fundraising put up for me," he reportedly said.