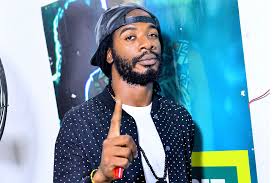 Dancehall-reggae star Gyptian exploded in an angry tirade on Sunday against his an ex-girlfriend, who he identified only as Danielle in a rant on social media.
"Tell me ex them fuh low me, uno nuh need fi hear dis, but yo dem f–k everybody else," the artiste whose real name is Windel Beneto Edwards, said.
Gyptian added that the person he was talking about wasn't even a real ex. "Dem nuh even me ex, me used to f–k dem," he said.
He accused his ex-girlfriend Danielle of harassing him and his child's mother.
"Why dem a fatigue me? Why dem a fatigue me baby madda dem? Hmm?"
"Tell big p—– idiot Danielle for low me. Why yuh ah call me baby madda dem fa, Danielle? Yuh f— everybody. Wha yuh a deal wid?" he said.
Danielle hit back by posting several photos of Gyptian and herself, taken over a span of eight years.