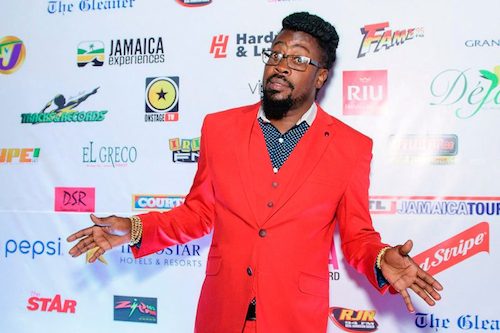 Dancehall star Beenie Man, whose real name is Anthony Moses Davis, has been detained in Ghana by the airport police for flouting Covid-19 protocols.
Beenie Man tested positive for covid-19 upon his arrival at the Kotoka International Airport last week ahead of the BhimConcert at the Conference Centre and ordered to serve mandatory quarantine at the AH Hotel in East Legon by health officials.
However, the Girls Dem Sugar hitmaker still made a number of appearances at several media outlets, openly flouting the health officials in that country.
He then upped the ante when he performed at the Bhim concert with Stonebwoy and other artists.
He was detained by immigration officials on Monday when he went to retrieve his passport after his appearance at the concert. He subsequently missed his flight back to Jamaica.
Beenie Man had been in Accra, Ghana for Stonebwoy's highly-anticipated Bhim Concert, which both men headlined at the Grand Arena in the country's capital on Tuesday. He reunited two Ghanaian nemeses at the 2021 Bhim Concert, ending a year-old feud that had both men at each other's throats.
Beenie Man is currently in police custody assisting with investigations. Efforts to contact police in Accra, Ghana proved futile. Calls to his management team were not returned.
One year ago, Dancehall veteran Beenie Man was charged for hosting an illegal party at a location in St Elizabeth. He pled guilty to breaching the Disaster Risk Management Act and was fined $150,000.