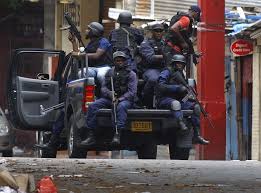 Brazen thieves have 'spirited' away approximately $7 million worth of liquor during a robbery at Red Stripe on Spanish Town Road, St Andrew on Sunday morning.
The Constabulary Communication Unit confirmed that the robbery occurred between the hours of 1 and 2 a.m when a gunman entered the premises and tied up a security guard who was on duty.
Reports are that the gunman reportedly burgled the premises after he bound the security guard with a length of telephone cord.
The man then reportedly opened the main entrance of the facility and a flat-bed truck and another vehicle entered.
The thieves managed to gain entry to the warehouse and used a forklift to load the two vehicles before leaving the premises.