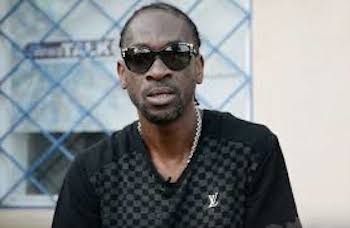 Some online users ridiculed dancehall legend Bounty Killer on his triumphant return to London after a 15-year hiatus, marking a long-awaited milestone in his illustrious career.
Some social media users commented that the Warlord looked strange without his entourage.
One user said: Dawg all walk angry n miserable 😂😂
Another said: Good to see Rodney without the one bag a followers/ entourage
Bounty Killer posted a video of him travelling through one of Jamaica's airports for his departure with the caption, "If it ain't rough it ain't right for me firm & strong easy comes easily goes if it's too easy mi don't even want it dawg."
Bounty Killer had been unable to travel to England since 2008 because of a litany of visa troubles. However, after persistent efforts, the dancehall icon finally received clearance to step foot on British soil once again to engage in a promotional tour to push his Time Bomb collaboration album with Baby Cham.
. Bounty Killer shared a photo and video which captured the immediate moment after his arrival, with the caption, "Time is the master I told them it's not scallion after 15yrs Loondoon".
One social user: 🔥🔥🔥🔥🔥🔥🔥🔥🔥🔥🔥🔥🔥🔥🔥elevation General outside 💪🏿💪🏿💪🏿💪🏿💪🏿🙏🏿🙏🏿🙏🏿🙏🏿🙏🏿
Another social user: PASSPORT STAMP 🔥🔥🔥🔥