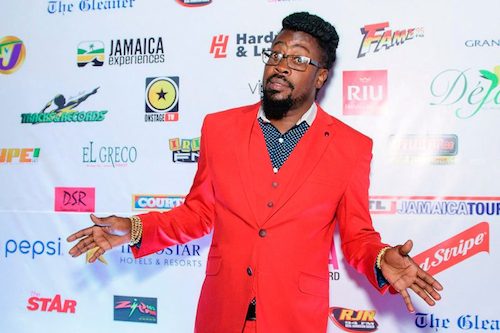 Dancehall veteran Beenie Man was in his element during Dandimite's candlelight vigil on Tuesday, delivering a heartwarming speech that warmed the cockles of the hearts of family and friends gathered in the Seaview Gardens community.
"Me is a man weh nuh too like people enuh caw people nuh too like me. Yuh see Boom Dandimite a mi breda. Nuh care when mi an Bounty Killer a war neck to neck, anywhere mi see Boom mi affi hail him becaw him a mi fren," Beenie Man stated.
Boom Dandimite died on Sunday as a result of unresolved complications from a car accident on April 27th. Among the many attendees were Bounty Killer, Harry Toddler, General B, Queen Ifrica and Beenie Man, who gave a brief performance.
Beenie Man shared that the last time he had seen Dandimite was at his birthday party at the same house where they were now hosting his candlelight vigil. deejay expressed that Dandimite was not only a friend to him but was also like a brother.
Beenie Man further explained that during his decades-long feud with fellow artiste Bounty Killer, the pair had remained friends despite Dandimite's close alliance with Bounty.