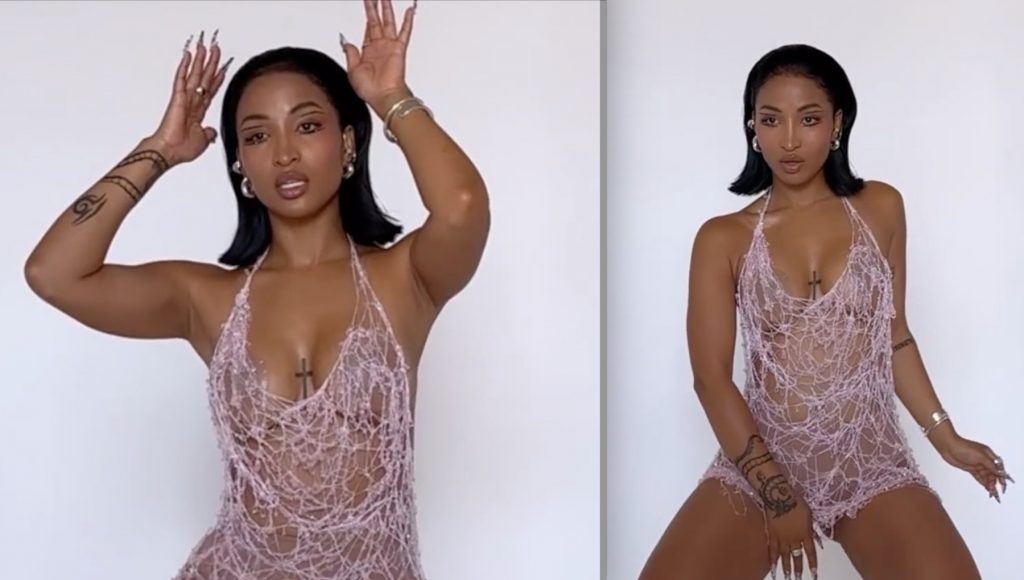 Mi love how Shenseea ah dash out her pussy without warning on the Internet. YUMMY!
A viral clip sprinted across the blogosphere on Friday showing Shenseea, presumably on the set of a new video wining panty-less and bra-less in a sheer sexy number topped off by clear high heels and light jewellery. My friends assured me that she had on high waist skin-toned underwear but I'd like to think she was just giving us a NO PANTY FRIDAYS MOMENT.
I prefer to assume she wasn't wearing any.