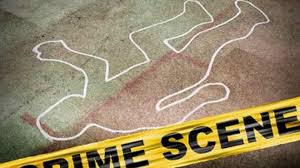 The Trelawny police have taken a 26-year-old man into custody for questioning in connection with the fatal stabbing of his 76-year-old grandmother on Sunday.
The deceased has been identified as Violet Walcott of Allsides district, Wait-A-Bit, Trelawny.
Reports are that on Sunday at about 11pm, Walcott, who is bedridden, was found in her bed with what appeared to be multiple stab wounds to her head.
Her 26-year-old grandson, a farmer of the same address, who was her sole caregiver, was subsequently taken into custody as a suspect in relation to her murder.
He is to be questioned in the presence of an attorney soon.