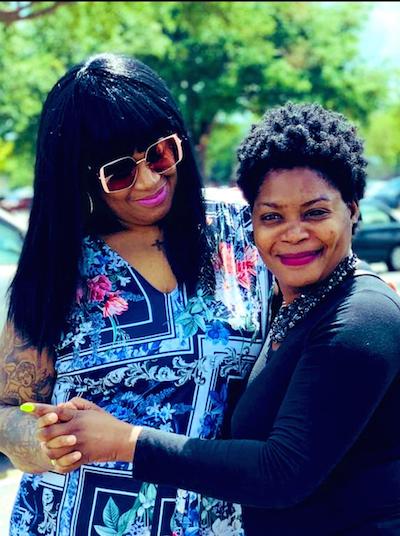 Social media blogger A'mari DJ Mona Lisa has stepped up to show that individuals can care for each other and practice kindness during this challenging time as the COVID-19 pandemic sweeps the globe.
Using her social media handles, she offered to help the elderly, and she was flooded with requests from persons who are struggling financially.
"I have not stopped the mission and have been giving away lots of money to families in need in Jamaica and abroad. I have helped the elderly in Jamaica and struggling families by send small sums through Moneygram. I gave money to a woman struggling with breast cancer, I've sent Amazon cards to families who lost their jobs in New York and can't help their families. I have sent money to Jamaican families who have no pampers, no baby feeding. I even helped someone in Grenada," she said.
"But mostly, I do counselling, they feel helpless, they're out of jobs, a lot of them are embarrassed to be asking, some of them are middle class people whose financial worlds have crumbled because of this situation. They know I know what it is like to suffer, so they feel comfortable to share their situations with me."
Kindness and equity can be rare during times of panic, and even amid an unusual disease outbreak, A'mari is showing that caring for people is instrumental promoting survival and health equity in tough times.
"At a time of so much fear and uncertainty, these acts of kindness — for those committing and receiving them — are a desperately needed balm. I see that others are following my example, we are all one," she said.
Two weeks ago, the blogger-cum-artiste pledged to provide phonecards to students which will allow them to purchase data to get online access, and started a drive among members of the Jamaican Diaspora to purchase a batch of phonecards which she will give away during her daily podcasts. These cards were given to parents of primary school-age children, who are the most needy, under an 'Amar'si Net4Kids' initiative.
"That phonecard initiative went very well but with a curfew starting tomorrow, people are running out of food in Jamaica, in Barbados, in Grenada, so right now, daily survival needs have to be met," she said.
A'mari (real name Veneice Fung-Chung) has recorded songs including Cheater Girls featuring Gully Bop and Black Hypocrisy.