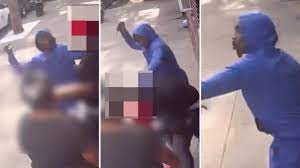 When Nicholas Nevers woke up in the morning of August 22nd, little did he know that his involvement in a love triangle would trigger a series of events that would make that fateful Monday his last day on the Earth. Nevers was stabbed to death on Monday morning during a dispute with another man who allegedly accused him of having an affair with his woman.
The 24-year-old deceased was a labourer of Central Flat in Kingsvale.
Reports by the Kingsvale police are that about 11 a.m., Nevers and a woman were walking along the roadway in Hanover when the suspect whose name is being withheld alleged rode up to them. The suspect allegedly accused Nevers of having an affair with his woman and an argument developed between both men and the suspect pulled a knife and stabbed Nevers in his upper body. The suspect fled the scene.
The police were alerted and upon their arrival, Nevers was rushed to the Noel Holmes Hospital in Lucea, the parish capital, where he was pronounced dead.
An investigation was carried out and the suspect was later taken into custody.