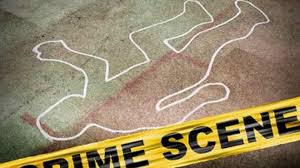 Detectives from the Manchester Police Division have arrested and charged a man with robbery with aggravation, illegal possession of a firearm, illegal possession of ammunition and shooting with intent following a robbery in the parish on Saturday, March 27.
A co-accused of the suspect, 22-year-old Jordane Brown of Mount Pleasant district, Balaclava, St Elizabeth, was killed during the incident.
Charged is 26-year-old Winston Palmer of Union district, St Elizabeth.
Police reports are that at about 8:30 pm, Palmer and Brown, armed with handguns, robbed a bar in Maidstone district, Manchester of J$6,000.
While attempting to escape from the scene, the assailants reportedly challenged a licensed firearm holder who intervened, and Brown was shot and killed, while Palmer escaped.
Later that night, Palmer visited a hospital with gunshot wounds and was admitted for treatment under police guard.
A date for his appearance in court is being finalised by the police.