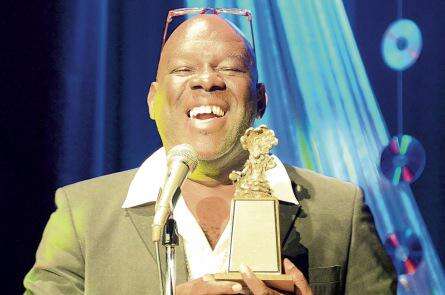 Comedian Winston 'Bello' Bell , best known for being one half of gifted comedic duo Bello and Blakka, died on Saturday after experiencing medical complications involving neuropathy. He was 62.
"It is with deep sadness that we announce the passing of Bishop Winston Alexander Bell who passed away on April 15, 2023 due to complications from Neuropathy," the Bishop's Facebook page said.
Peripheral neuropathy refers to the many conditions that involve damage to the peripheral nervous system, which is a vast communications network that sends signals between the central nervous system.
He died on April 15th, which coincidentally is the birthday of his lifelong friend, Owen 'Blakka' Ellis, a fact that is testament to how the lives of these two individuals have intersected for the past 47 years.
"It's rough," comedian Blakka Ellis said.
We met in 1976
Prime Minister Andrew Holness, who described Bell as "an exceptionally talented actor" and comedian.

"Many Jamaicans, including myself, have fond memories of Winston Bell who played numerous standout roles, many eliciting rounds of belly laughter," Holness said, adding that he was "truly saddened" to learn of Bell's passing.

"May his family, friends and colleagues be strengthened during this time, and may his soul Rest in Peace," stated Holness.

Broadcaster and actor, Rodney Campbell, tweeted: "Bello mi big bredda…, Blacka (Owen Ellis) just celebrated a birthday, seems you waited for your longtime friend to see another year…

"From comedian to bishop, you've made it all fun and laughter… May family and friends recall you always in good spirits and your smile etched in their hearts," Campbell wrote.

Communications consultant Jean Lowrie-Chin wrote on Facebook: "Rest in Peace Winston 'Bello' Bell. Thank you for the laughter and inspiration".