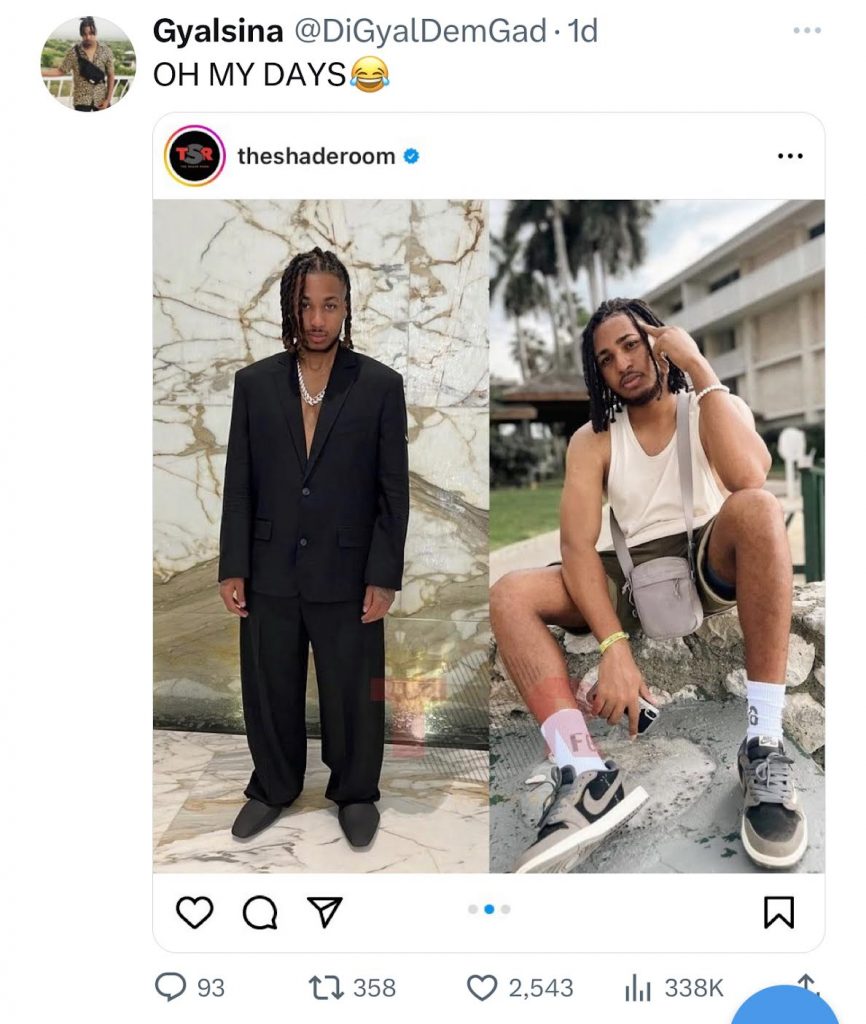 Doppelgangers are, apparently, a real thing. A Jamaican male became somewhat of an overnight sensation when it emerged that he is a dead ringer for American rapper DDG.
Twitter user Shaquille @DiGyalDemGad sent his mother a photo of himself to see whether his mother could differentiate between himself and the DDG.
He also posted a number of hilarious WhatsAppvoice notes with his mother's responses, including her suggestion to her son to send DDG a picture of himself and "maybe him wi think ah him".
The word doppelganger is German and literally means double walker — as in a ghost or shadow of yourself such as a clone or a dead ringer.
After social media site, Shaderoom and the rapper himself, DDG reposted the photo, the photos went viral and Shaquille's mom also commented again via WhatsApp with her son.
"Yu a tun celebrity ya now ya mi father? Eh eh! Celebrity a post your picture as a joke to make people feel say ah him….Shaquille, you and him coulda pass fi twin, from mi born, mi never see this ya," she said in a few of the voice notes.
Friends of DiGyalDemGad reacted with glee to the DDG posts.
"LMAO, only for a second, I swore it was him," one user said.
"Yu buss me fren," one wrote.
Another joked: 'him find yu bro'.
Another observed: "This may not be DDG, but it's definitely CDE."
The rapper has a great relationship with the island. Earlier this year, when he was dating Halle Bailey, DDG also posted a photo of himself with the caption 'lef mi nuh, mi on vacation' along with the Jamaican flag emoji.
The rapper, PontiacMadeDDG or simply DDG, is an American rapper, singer-songwriter, actor and YouTuber. He started making videos in 2014, expanding his content with YouTube vlogs after graduating high school in 2015 and attending Central Michigan University. He dropped out of college a year later to focus on his YouTube and music career.
He is best known for the single "Moonwalking in Calabasas" (featuring Blueface) which has gained over 200 million streams and is certified double platinum as of 2023.
In 2022, it was announced that DDG made Forbes 2023 30 Under 30 for music