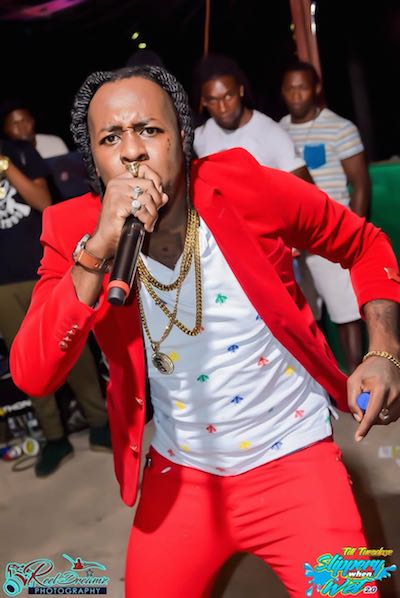 The world is facing a unique kind of trial as the current worldwide pandemic rages on and many are already experiencing the effects of the COVID-19 virus. Financial disaster. Loss of income. Loss of a job. Sickness. Even death. Montego Bay-based dancehall artiste recognizes the stresses of the time and has penned a gospel song to salve fears and inspire hope.
"Sometimes the people dem want a little encouragement to just have hope in God 'cause everybody ah worry right now. I want the people to feel good and know they can trust in God. Although we ah sinner, and we not perfect, wanted to inspire hope and trust in the Almighty. We were at the studio, playing some instrumental and the words just start come, just to encourage people n this time of crisis," Unknown Gringo said.
The song, 'Keep the Faith' will be released in April on the Desconocido Music label.
The total number of confirmed cases in Jamaica now stands at 36, some 23 of which are imported cases and 11 classified as imported-related. Two are under investigation. A healthcare worker, a 34-year-old St James woman and a 74-year-old female from St Catherine, both with travel history from New York, are the latest persons to have tested positive for COVID-19 in Jamaica. Jamaica confirmed its first COVID-19 case on March 10.
"It's been a rough couple of weeks, and the way the pandemic ah shape it out, it looks like the worst is yet to come, so people have to lean on their faith at this time," the artiste whose real name is Frantz Morris, said.
Although he is known as a dancehall artiste, Unknown Gringo has scored radio hits in the past in other genres such as reggae music with songs like 'Life Set a Way' and 'Babylon Leave I Alone'.