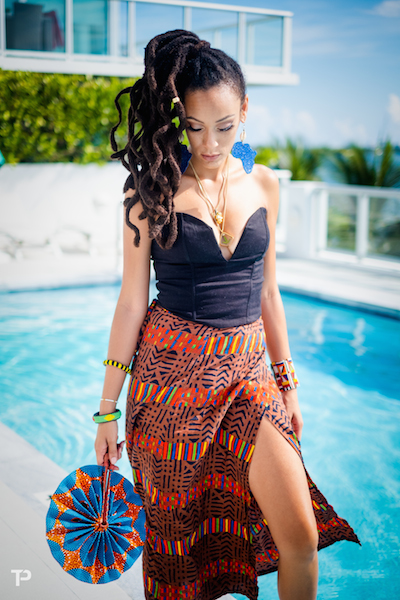 Trinidad-born, St. Vincy singer, songwriter and producer Tuff Like Iron is preparing to release her upcoming sophomore album, Ilemental just as the world begins to open its borders and recover from the COVID-19 pandemic that caused the lockdown of millions of people.
"Nature is still open for business," Tuff Like a Lion said. "We have to get back to living again, and this album, Elemental is a way for us to affirm life. It addresses love, and the environment, and is a soundtrack for renewed life and hope after the pandemic."
The confirmed global death toll from the COVID-19 virus reached at least 400,000 fatalities while, worldwide at least 6.9 million people have been infected by the virus, according to Johns Hopkins University.
In the meantime, Tuff Like Iron is banking on the success of the album, a sweet fusion of reggae, roots, hip hop, R&B and Afrobeats inspired sounds, all infused with the artiste's upbeat trademark personality.
"This album features 10 tracks plus a remix and skits. The first single released is 'Ganja Army'. We shot a quarantine video for the song, we did it with a phone, and we invited fans all over the world to submit videos with marijuana plants and with them smoking the herb to incorporate in the video. The video is very pro-environmental," the artiste whose real name is Kindele Aixe, said.
The 'Ilemental' effort, which is her second album, was released on all digital music platforms via Sam Diggy Music on May 28th.
Tuff Like Iron is forever inspired by her Trinidadian heritage and a truly kaleidoscopic kind of life lived between Kingston and Brooklyn – with a little California sun in the mix. She made her name on the Brooklyn fashion circuit,, but a beautiful turn of events caused her to embrace music would soon claim the spotlight.
She released her first EP, '1986' for Jah Ova Evil Records in 2014 and her debut album "Ironic" was well received by reggae lovers and distributed by Tuff Gong International.