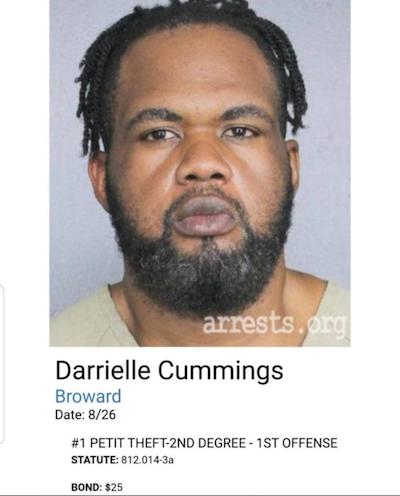 Social media commentator Darrielle Cummings, more popularly known as Trippple X, is unbothered by the negative criticisms he has received since being arrested.
Cummings was released on a US$25 bail bond after he was arrested for petit theft on August 26 in Florida.
The 34-year-old was arrested by the North Lauderdale police in Broward County in the US state. It is alleged that Cummings tried to take $256 worth of goods from a Walmart.