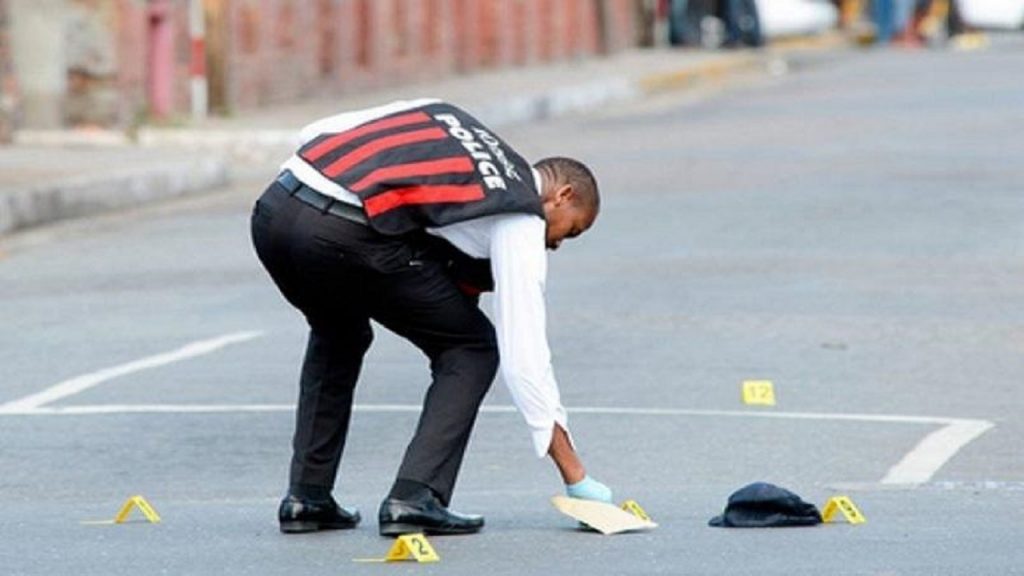 Three persons were killed in a drive-by gun attack along Molynes Road, in the vicinity of Ackee Walk, in St Andrew on Tuesday evening. Eight persons in all were reportedly shot and injured in the shooting.
Persons on the scene have identified the dead men as Evroy Hibbert, aka 'Buzzer', a bus driver, another Adonis Hibbert, and Omar Morris, aka Chase.
Alleged eyewitnesses said about 8 p.m, two cars loaded with men drove up and the occupants opened fire indiscriminately. When the shooting subsided, at least eight persons were found suffering from gunshot wounds. Hibbert and Morris succumbed to their injures while the others were hospitalised where Adonis Hibbert subsequently died.
Simmering tensions in the area over a lucrative extortion racket has triggered the latest round of hostilities. Police had previously reported a brewing turf war between rival gangs over extortion rights to the Chancery Street bus terminus.
Two weeks ago two men were slaughtered at the bus terminus.