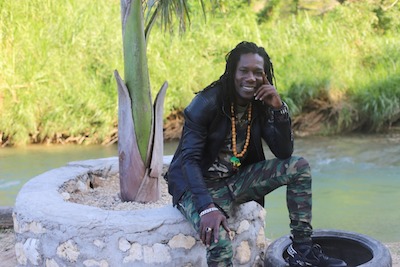 Reggae artiste Terro Melody is gearing up to release his upcoming album, Reggae Rebirth later this year.
"I am currently promoting three songs from my upcoming album, Reggae Rebirth. The album surrounds themes such as poverty, injustice and corruption," the artiste whose real name is P. Augustus Wiliams, said.
The songs which he is currently promoting are Class War, Don't Cry and Conqueror. The songs are all produced by Shylock and his management team, P & H Investments and Eve's Flair Music. He will be releasing the visuals for the first song, Class War, at the end of April 2021.
Terro Melody writes and uses conscious lyrics of reggae music and soul music which are uplifting to the people.
"I am motivated to make music by what is happening in my surroundings, my country and the world in general," he said.
He opened for lovers rock heavyweights Beres Hammond and Maxi Priest in the United Kingdom in 2016, and he has been steadily gaining fans one stage show at a time.
"I am taking it one day at a time; I believe everything happens within the time it is supposed to happen," said the St Ann native.
He currently leads the Band Vibes Unlimited.
The artiste, Terro Melody, hails from Clarksonville district in the parish of St. Ann. He attended the Clarksonville All Age school and then furthered his education at the Aboukir Institute in St. Ann.
Terro Melody first got national attention in 2015 with his cover of Michael Bolton's Said I Loved You But I Lied, produced by Syl Gordon of Cell Block. The song was added to numerous radio playlists all over Jamaica.