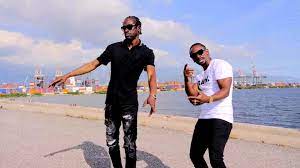 Dancehall star Bounty Killer and Christopher Martin's combination single, 'No Gun a Rise', a powerful anti-gun song, is the standout song on Billboard-charting producer Rohan 'Jahsnowcone' Fuller's new Standing Fan rhythm. 

Christopher Martin delivers a catchy hook where he gives thanks for another day on the Rock. 

He croons in his signature apple-sweet vocals : Thank God mi see the sun a rise/and the youths dem fun a rise/the youths dem life dem no fi jeopardise/we no want see no gun a rise/gal dem hot inna the summertime/ tourist out inna the sun a vibes/no join no politics, no pick no side/no waan see no gun a rise. 
Bounty Killer deejays with venom and conviction:Dem bwoy ya nah no respect or no standard/dem wi kill all dem friend for a grand bag/gal ah stab up gal over handbag/stop kill the returning residents, the granny and the grand-dad.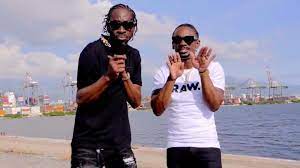 The visuals , provided by Yakub & Amlak, features scenes of Bounty Killer and Christopher Martin on the Kingston waterfront, a female violinist playing on the grey pebblestones on a beach, dancing girls and scenes of the gun violence that plagues the island. The video manages to  showcase the beauty of the island paradise with pristine beaches, gliding seagulls, and loving islanders. However, the message is unmistakable:  no more violence. There is even a scene where a gravestone with the words Rest in Peace Uzi submachine, Walther PPK, AK47, Glock, 45 is etched into its face.
The song was released over two months ago, but recently, Bounty Killer icon shared a clip from the music video and used the opportunity to call Prime Minister Andrew Holness's attention to the single. 
"NUH GUN A RISE. Mr. Prime Minister @andrewholness did you heard this one?" Bounty questioned. 
Holness has been under fire for his position on dancehall music being a major factor in the country's surging crime rate. The Holness-led administration has pledged to take greater control over the country's creative element as a way to purge the music of its violent nature. https://www.youtube.com/watch?v=3H_leVcO8nU
 
Other artistes on the rhythm project which is released on the Jah Snowcone Ent.  include: Agent Sasco – Fellowship
D Major – Cream Of The Crop
Charly Blacks – Neva Si Come Si
Ajji – Breaking Breaking
Louie Culture – Anointed
Snazilancha – Heart Clean
2 Scars – Mamma Don't Cry
Davianah – So Me Stay
Jah Izrel – I Won't
Jay A – Money Caah Too Much
Kadijah – Wack
Jaixerro – Party Vibe
Nigma – Excitement
Onsound Mind – Trouble Ave
Rally Banks – Decent Timing
Shaka Pow – Govern
Terropy – Nuh Weak Heart