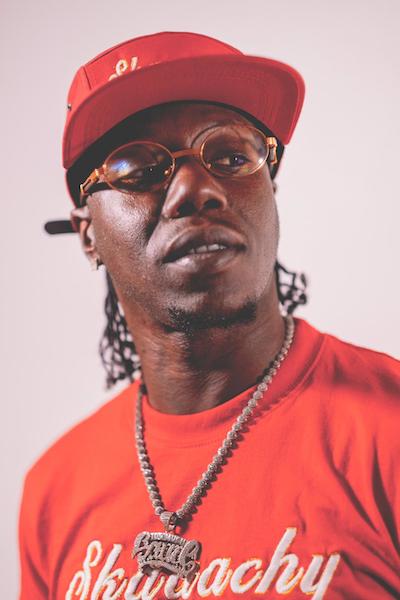 Emerging dancehall artiste Teff U Deff is heating up the wintry dancehall scene in New York with his latest single, 'Skaaachy'.
The scorching club-banger was released on his own label, U Deff Records Inc, on November 9th on major digital download platforms. The single is an immediate hit in the ethnic dancehall community and it already has generated some airplay on HOT 97 and ethnic reggae stations in New York.
"I am going to release my video for 'Skaachy', clean like money, and mi have a Chronic Law 'Don't Worry' on my label on the same riddim that is getting a lot of streams on Spotify and Pandora," he said.
He has an upcoming single, 'Police Brutality' that is a critique of police brutality and racial profiling.
"My mission is to show the people about the real music, deal with real issues, bad and melodious," Teff U Deff, whose real name is Curtis Ricardo Knight, said.
Born November 13, 1985 in Spanish Town Hospital, Jamaica, he grew up in Spanish Town before migrating In August 1998 to the USA at the age of 12. He lived in The Bronx, New York with his mother Avonell Knight and two older siblings, leaving his dad, Alfanso Knight in jamaica. the following year, he showed off his mic skills at an event a venue called El Oceano and his love for music was born.
He had a troubled high school record as he got kicked out of Columbus High before settling in and completing his school career at the Truman High. He recorded his first song in 1999, at Negus Recording studio in the Bronx, New York and has been honing his skills ever since. He is working on an album which he hopes to release next year.
"I am very motivated, I am ready for any challenges and ready to share my musical talent that has been stored for so long. Now is my time," he said.

Teff U Deff knows the pain of losing close friends caught up in gang violence. His music is a direct reflection of his lifestyles and his upcoming EP explores topics such as gangs, violence, flossing and dealing with emotional loss.
"I lost a close friend to gang violence, his name was Rohan Rowe aka Peanut. We grew up together in Eltham Park, Spanish Town I used to knock on the table to make a beat while he used to sing, he is the one who inspired me the most but unfortunately he lost his life by gunshot. He just got caught up, but I am carrying on my career in his memory,"