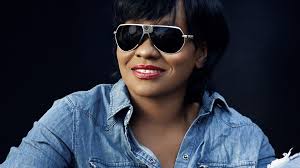 Dancehall veteran Tanya Stephens is hopping mad with Montego Bay Mayor Homer Davis' for his decision to deny access to an LGBT group who wanted to stage a pro-gay event at the Montego Bay Cultural Centre.
On Friday Stephens posted a Gleaner article on her Instagram page in which the Mayor declared that he would not give permission for the staging of the Montego Bay Pride Event, as the St. James Municipal Corporation. Davis, who is the chairman, says he would not act in any manner which would disturb the "sacredness and purpose of the cultural center."
"Sacredness of CULTURAL center. The dunce is proud! Anyway…no need for argument. Teach him a lesson on election day, the rude and ignorant wooly mammoth. #extinction #lgbtstoppaytaxes," Stephens noted on the post as she attempted to rubbish the Mayor's assertions.