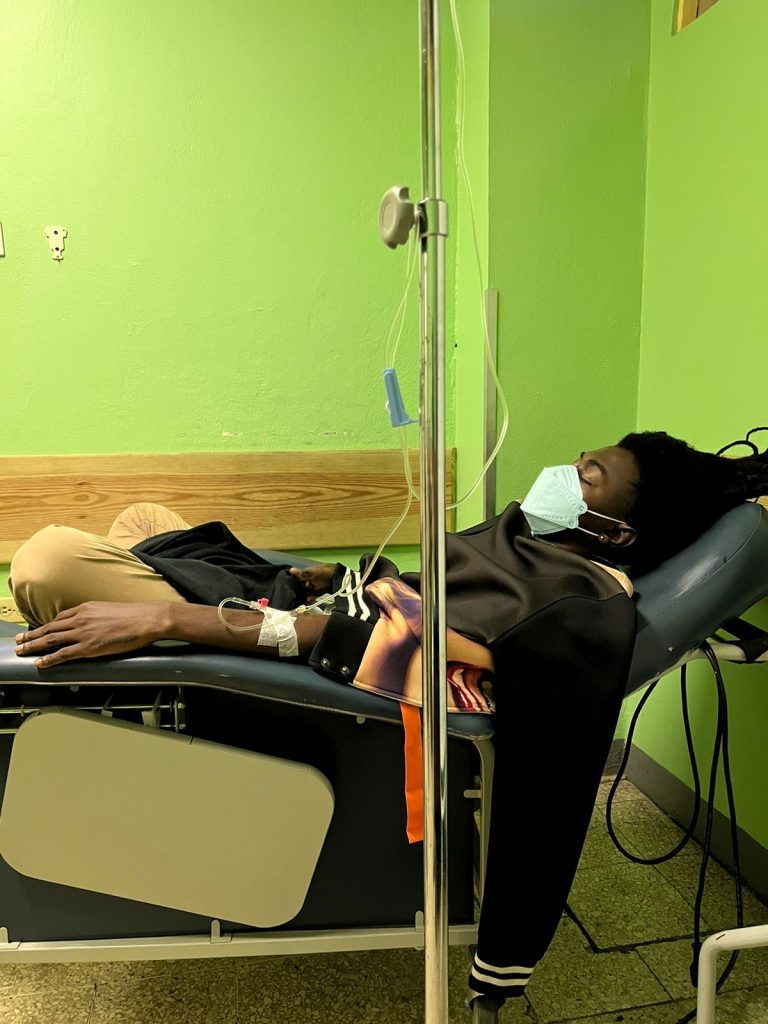 Dancehall artiste Tamo J was hospitalised briefly earlier this week after his sickle cell trait flared up after an exhausting week of promotions in the streets.
"I had to visit the hospital at 3 a.m today (Wednesday) where I was given medication through a drip," Tamo J said.
He was released several hours later, and is at home convalescing. Several of his fellow entertainers and stars dropped by the hospital to check on him.
Tamo J theorized that it was his constant promotion of his new Level Up' single which could have aggravated his sickle cell condition.
"This is just a reminder to focus on my health just as much as my career, especially since I have the sickle cell trait which was triggered due to lack of sleep and rest, and I have been having severe joint pain and headaches.," he said.
Nonetheless he is pleased with how the promotion of his latest single has been progressing.
"The "Level Up" promotion has been going great, with the song being played at most mainstream dancehall events & radio stations the streams & video views have increased highly. We have gone to a few out of town gigs, on Sunday we visited an event in May Pen then came straight to Boom Sundays," Tamo J said.
The single produced by Boom Rich Productions, in association with Gennastorm Productions (his management team) was released with visuals three weeks ago and has amassed 134,000 views on Youtube so far.
Tamo J has ramped up his presence locally. Other songs to look out for are "Protein", released on the Code rhythm, and a new single featuring Munga dubbed "Life I'm Living" which is also produced by Gennastorm.