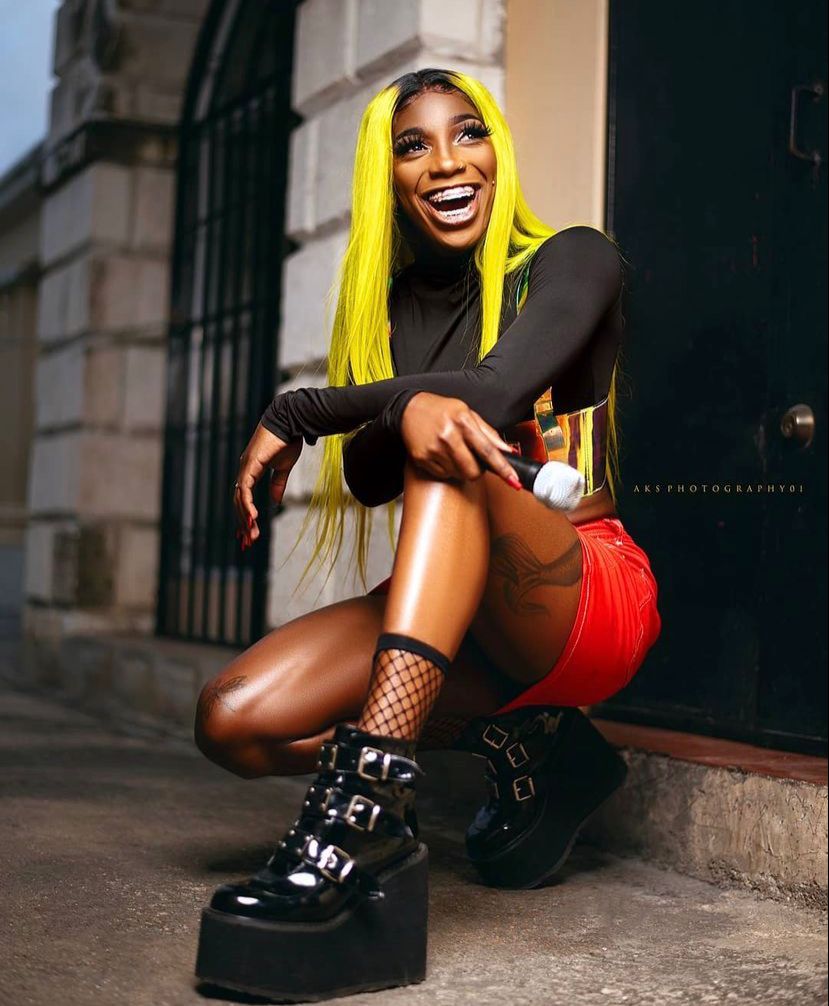 Dancehall artiste Tall Up is amped up that her hard-hitting freestyle went viral on the Internet since Monday of this week.
"I feel great, it is trending on all social media platforms, and it is playing on all radio stations everywhere yard and abroad…I'm working on a video too," she told Dancehall Mag.
She said she was inspired to do the song after dancehall selector Ikel Marvelus encouraged her to vent after a bad experience at an event in the US.
"The promoter never deal with me right in terms of certain things, so mi lef and the people dem did a look for me, but i had to leave because if someone doesn't value you, I am not going to be there at their event as I am not going to accept certain things. So Ikel called me and encouraged me to vent so I started writing to talk mi mind, and anything mi feel fi put inna it, mi just do it," the fearless deejay said.
She said she scoured the Internet, including popular blogs like Teatime with Shelli and other bloggers.
"Then mi put everything together and recorded it," she said.
She recorded the song for producer Kemar 'Flava' McGregor using the Put Your Hands Where My Eyes Can See hip hop beat.
"Him ah go put it out official soon on another riddim," she said.
The freestyle emerged on the Internet on Sunday night and went viral.
The dancer-turned-deejay then went savage on another freestyle as she annihilated Spice, flaying her decision to do a cosmetic surgery procedure that almost claimed her life.
"Spice almost kill off herself ah DR because she waan look like dolly//A who a pay selector fi no play me song/remember say ah Glendevon mi come from," she deejayed.
In another vicious four-bar in the free style, Tall Up criticized Spice's penchant for publicity stunts.
"Same so me get it, ah so me sell it/Tell dem mi get the tea from Auntie Shelly…some ah dem gal ya only bad pon the Gram/bear fake story fi stay relevant/dem so miserable and dem caan keep a man," Tall Up deejayed.
The Ninjaman_music page on Facebook hailed Tall Up's song with a post that read: Let me introduce to u the new Queen of Dancehall, the war is on @tallupthetalented1 which gal bad so? #viralvideo #spinuroll #video.
Spice immediately hit back at Tall Up.
Tall Up has had issues with Spice over the years. In 2019, she used a lengthy post uploaded to Instagram on Monday, to blast Spice and her Team Spice dancers for allegedly jacking her head top stunt.
Responding to a new video of Spice dancing on her head, Tall Up wrote, "Ppl unu tell dah lady yah seh fi come out a mi blutclaut shadow everything mi do unu follow miss #SPICEOFFICIAL mi block out her rass so mi can't tag her unu tag her fi mi."
Tall Up ranted that she had awakened to people sending her the video of Spice performing her stunt.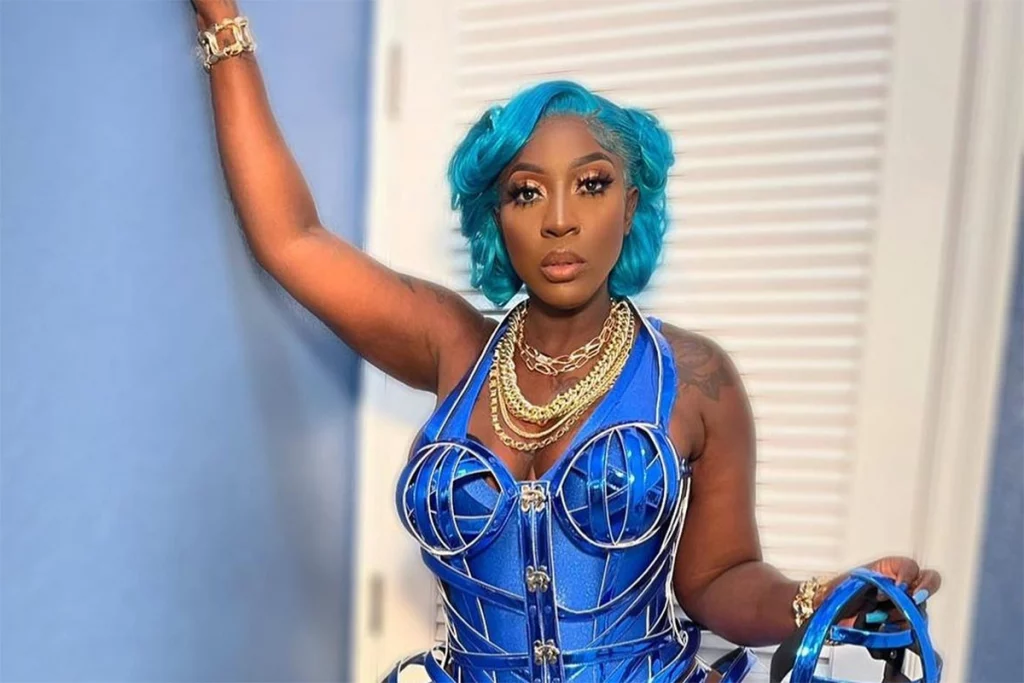 "Nobody never tell u fi diss we so u couldn't get no more ideas and style u get indicator ,robotwine fi sing bout already a wah u cyah low we now ???," she railed at the time.
Tall Up also used the opport