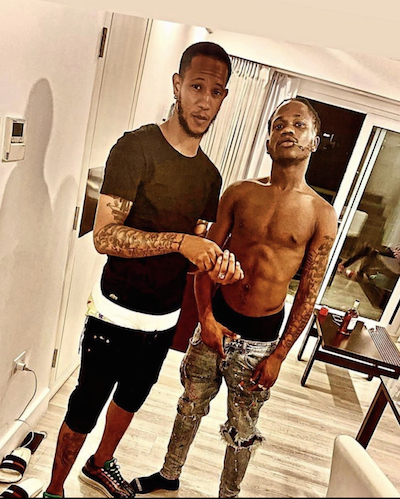 Senior superintendent of police Aaron Fletcher, head of the St. Andrew North division, has issued a statement that the music producer known as Tadmar was a criminal wanted for the shooting death of a man on Sunday.
He said the investigation had been complete and the "file concluded".
"Yesterday the police had a confrontation with a known criminal, a man called Tadmar, who we have evidence shot and killed a man on Sunday whilst he was performing construction work in the community and fired shots on another man also," he said.
Fletcher said the police went to Tadmar's place of abode and there was a confrontation resulting in Tadmar's death.
He upbraided residents of Cruiser Banks who blocked roads and set fire to the protest the man's killing.
He said that the display of social unrest was "a show of support for criminality and lawlessness which is evidence of the magnitude of social decay that has taken place in our society".
"This will not be tolerated and supported by the police. We will not tolerate support for or tolerate acts of criminality within the space without taking action," Superintendent Fletcher said.
However, alleged eyewitnesses claim the confrontation was an extra-judicial killing as there was no shootout in the community of Cruiser Banks in Grants Pen, St Andrew.
Eyewitnesses claimed that the music producer was at the premises with other individuals, including a child, at the time of the incident.
The police team then reportedly entered the premises occupied by the young producer, who worked with dancehall artiste Jahshii on the song "Cream of the Crop".
Tadmar was reportedly inside his room with the child and another person when they heard sounds coming from the kitchen, where another occupant of the house was cooking.
Eyewitnesses were told that, after hearing the sounds, Tadmar exited his room and then an explosion was heard. The young man reportedly cried out as he fell to the ground.
More explosions reportedly followed as the man was allegedly shot multiple times.