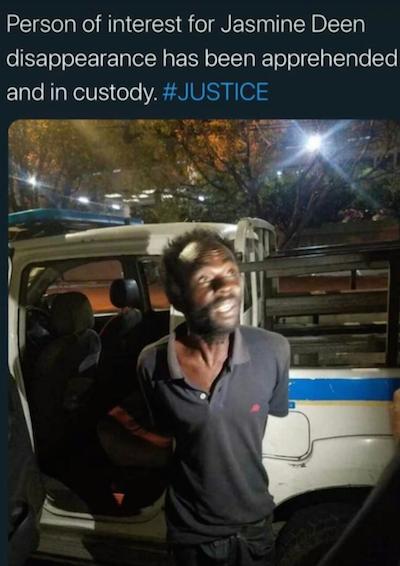 The police have held the person of interest in the case of missing University of the West Indies, Mona student Jasmine Dean.
Earlier this week, the police released a photo of a man smoking what appears to be a spliff, which was captured on camera at an ATM machine while using the missing girl's card.
Dean, who is in her first year at the UWI, is visually impaired. She was last seen on Thursday, February 27 in Papine in St Andrew, wearing a white blouse and blue jeans.
In a press conference earlier this week, Assistant Commissioner Fitz Bailey—who heads the Jamaica Constabulary's Crime and Security Portfolio—said the police have been utilizing all available resources to find Dean, who has been missing since Thursday, February 27.
This includes the operator of a black Honda Stream taxicab that transported Jasmine to Papine, St Andrew on the night of February 27. The motor car was also processed by forensic crime scene investigators.
Following on leads, members of the Major Investigation Division (MID) have carried out cross-country investigations to locate Jasmine.
She is of brown complexion, slim build, and is about 4 feet 6 inches.
The UWI, members of the Bluedot Comuna and concerned citizens are offering a $350,000 reward, through Crime Stop, to anyone who has information that leads to Jasmine's whereabouts. The Marlon Samuels foundation is also offering $100,000.