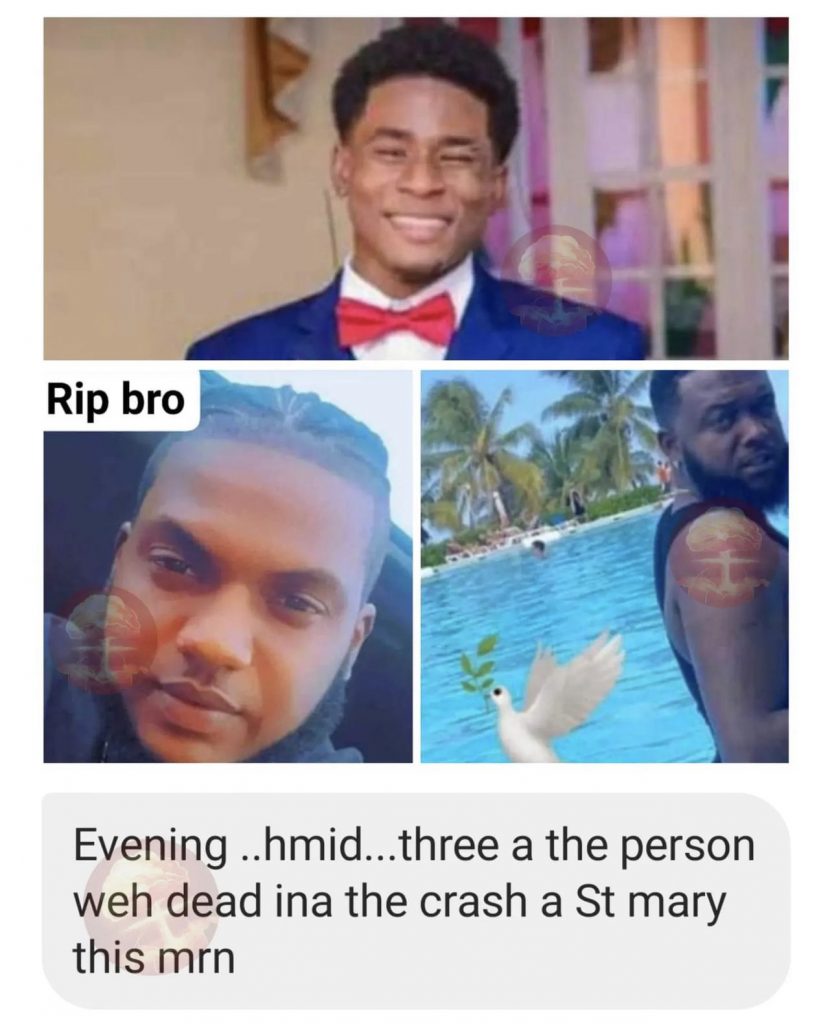 The five men who died after the motorcycles they were traveling on crashed on the Golden Spring main road in St Andrew have been identified.
The deceased, who are all of St. Andrew addresses are 20-year-old Tajay Murray, 18-year-old Anthony Fuller, 20-year-old Raheem Campbell, 24-year-old Jamie Marriott, 17-year-old Romario Moodie.
Reports from the Stony Hill police are that about 10:00 pm, the men were traveling on three motorcycles towards Temple Hall.
The drivers reportedly lost control of the vehicles and collided with a Toyota Hiace that was travelling in the opposite direction, causing it to overturn.
The police were summoned and the driver of the Toyota Hiace taken to hospital where he is being treated.
All the occupants of the motorcycles died on the spot.