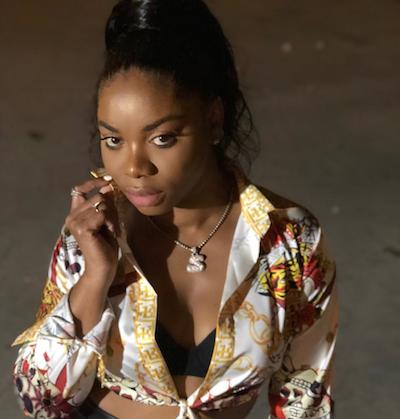 Reggae-dancehall singjay Suhvay, formerly known as Shana S, is celebrating the impending release of her debut album, 'High Energy'.
"With all the tragedy that's been happening in 2020 and the mix up and negativity presently in the dancehall music space, I am happy and I feel accomplished that I am ending the year on a positive note. I had a plan, I stuck to it, I was consistent and I saw it through to the finish line, I am proud of the project as an independent female artiste," she said.
She thanked popular entertainment insider MC Nuffy who was instrumental in the process, saying that the "universe sent him to me at the right time".
The album, which is being distributed worldwide on all digital platforms, will be officially released on December 18th. She will also be doing a live acoustic session where she will perform several songs on the album.
"I am going to slow it down, so that more people who don't speak patois can understand what I am saying and be engaged in what I am doing. I am going to deliver a proper performance," she said.
The 6-track debut album will feature songs such as her previously released radio hit, 'Mamma Don't Worry', new tracks such as 'On and Off' and "Rare Diamond', and the title track 'High Energy' which features an instant wheel up with an infectious singalong hook destined to tear down every stage when the world rotates back to normal.
Another standout song is 'Prosperity' which showcases raw, real and inspiring rhymes, the perfect single to have on repeat heading into the new year. This positive outlook radiates from Suhvay who believes that even in the darkest times, there are opportunities available for the risk-takers.
"The market is not over-saturated now, the space is wide open and empty, so if you can gather your resources, you can make an impact. Just observe social distancing protocols, stay safe, sanitize, do your performances, life goes on," Suhvay said.
Suhvay hopes to use this project as a launching pad for more independently produced and released projects.
"My goal is to create a lane for underprivileged artistes and people that have a passion for the arts and music. I would love to offer services and guidance to anyone willing to listen and learn. As an independent artiste, it is best to do your own thing so you control your destiny, no one can derail you," she said.
Born Shana Simpson in Port Antonio, Portland, Suhvay attended Titchfield High and then Port Antonio High school when she became interested in hairdressing, music and art. She didn't take music seriously until she migrated to the US in 1999.
In 2003, she recorded her first official song 'Nah Back Dung' on the Top Speed Riddim under the name Sexy S produced by recording artiste Demarco on his Star Kutt recording label. She made a major impact with 'Mamma Don't Worry' in 2020 as the song was added to rotation on major stations such as HITZ, IRIE, and ZIP.
Her other songs include 'Up In Deh' and 'Happy Life' featuring Real McKoy and Young Bali.