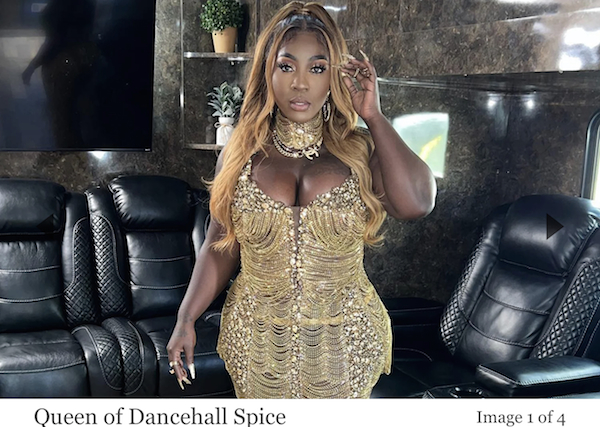 Oops, she did it again!
Spice riled up dancehall fans across the globe when she dropped an "uncut" portion from her upcoming Tape Measure video which set tongues wagging. She strolls languidly around two well-endowed male models and in one of the clips, a phallus is exposed.
Some males didn't take too kindly to Spice dashing this tidbit "on them without warning".
The official video is set to be released on Friday as part of her sophomore album Emancipated.