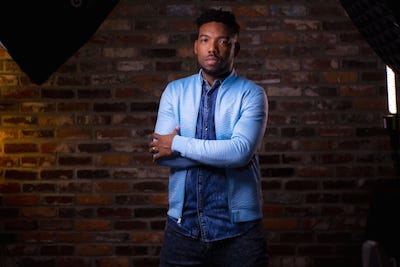 Clarendon-born, gospel-reggae artiste Sone released a new summer called "Good to Me" which is produced by RB Records on July 23, with the song available on pre-order since July 15th on all digital music platforms.
"The inspiration behind this song is really to thank God for what he has done for me. Looking back over my life, it's crazy how many opportunities I've got where I may not have been the most qualified candidate plus countless other miracles and undeserved favours have been a staple of my existence," Sone said.
He will be undertaking a tour of Trinidad in May and Bahamas in December. He recently shared stages with gospel superstars Tye Tribbett and Donnie McClurkin.
"I will be releasing three songs this Summer as I give my career a big push, I would also love to come back to minister to the young people in Clarendon which is in the middle of a crime wave. They need that positive message even more now than ever that their life has a purpose and that God has a plan for them," he said.
The new songs set for release are 'Let It Be' featuring Jason Mghty, 'Rise' and 'Rise Up' with French dancehall artiste Roro.
"Many doors are opening for me in the Caribbean and Canada, and I have been writing songs and working on an album, which I will be looking at releasing next summer," Sone said.
He recently show a music video for his single, 'Purpose' which was one of the most requested dancehall gospel songs on gospel radio last year.
"It's a great feeling that the song is finally getting out there and I am getting positive feedback," he said.
Sone is a licensed minister in the church, he currently serves as a youth director at New Life Fellowship Centre, pastored by Bishop Ruddock in Sunrise, Florida.
The artiste was baptized in 1998 at the age of 12, and he has not looked back since, and is now married to Lacrema Wilson, and the father of two sons, Jaeden and Jhett.
Born on September 3, 1985 in the parish of Clarendon, the artiste grew up surrounded by the constant presence of dancehall and reggae music. Soné was a gifted footballer, and excelled early, playing football for Clarendon College and then later, representing the parish of Clarendon. He then migrated to the US after completing high school.
Soné performs in the USA where he still resides. He most recently performed with DJ Nicholas on Sumr' Fete 2018. He has performed in New York, and regularly performs in other regions. He has shared stages with Tye Tribbett, Bridget Blucher-Simms, Sister Scully, Sandra Brooks, among other renowned Gospel artistes. He has been interviewed on WZOP radio and several other platforms.
A few years ago, he officially launched his own Purpose Label for which he is the chief executive officer.
"I believe that every life has a purpose, and mine is to teach the gospel and wins souls through music," he said.