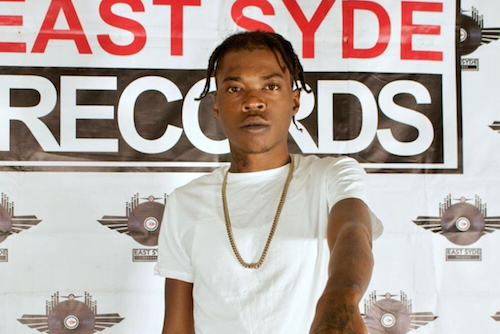 Dancehall deejay Skillibeng scored a major notch on his belt when he performed at Drake's 36th birthday bash on Monday, October 24.
In a clip making rounds on social media, Skillibeng performed his breakout it Crocodile Teeth to a packed audience at Sexy Fish in Miami.
Fans of Skillibeng celebrated the event. One remarked: "While Jamaicans sit down a say a fkry him a sing! Watch him a whap whap him money inna USD 😂😂😂😂"
The Immortal Stone Love sound system played at the event. Drake, who is a big fan of the sound system's legendary mixtapes, said that one of the mixes changed his life.
"It changed my life, I listen to it everyday of my life. I listen to it to calm me down, I listen to it to reflect. Stone Love. The legendary sound. Big up," Drake said
Skillibeng, whose real name is Emwah Warmington, is in fact best known for his 2020 hit Crocodile Teeth which Nicki Minaj had remixed.