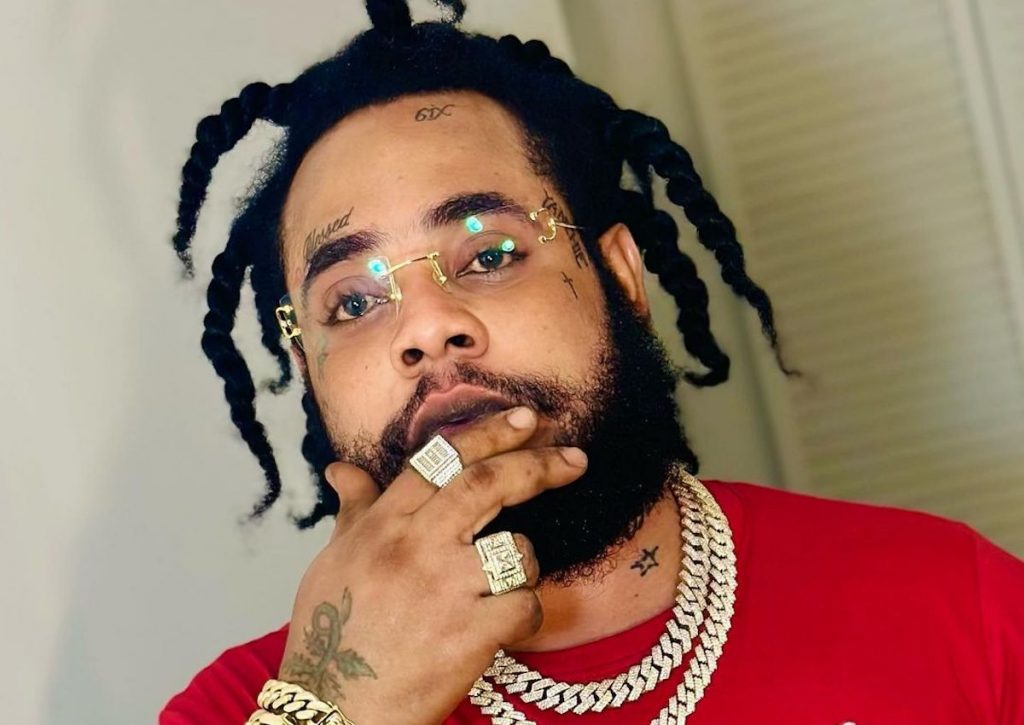 Dancehall producer, Jahreme 'J Man' Shelton, who is a member of dancehall artiste Squash's music production team, had been arrested and charged on October 25th by the Lauderhill Police department.
The 26-year-old is accused of two counts of first-degree premeditated, and was arrested last week. In the photo taken during his arrest, he appears to have an injury to his shoulder and chest area, which is heavily bandaged.
According to the inmate intake report, Shelton was slapped with two charges of first degree murder/premeditated murder on October 25th.
Under Florida laws, the crime of First Degree Murder is committed when a person commits either premeditated murder or felony murder. Premeditated murder is committed when a person kills another human being pursuant to a pre-planned act or scheme.
Last week, Jamaicans were fingered as being the main perpetrators in a turf war which has erupted on the streets of Lauderhill in Florida, USA, resulting in the deaths of two men and the hospitalisation of a man who is believed to be a close associate of a well-known dancehall artiste.
According to the police, when the shootout ended, the two men were surrounded by dozens of spent shells and guns nearby.
Witnesses also told investigators that a third man took off from the scene. At the time of the incident, the third man was admitted to HCA Florida Woodmont Hospital in Tamarac, Florida. The police have not confirmed if they believe the person was involved in the shooting.
Police have not released the identity of the two men who died, but social media has named the deceased men as 'Muscles' or 'Muscleman' and 'Fordlawd'.
Checks with the St. James police revealed that Shelton had been jointly charged with Odane Nesbeth, Norval Christopher, Odane Christopher, Renaldo Lee and Kashief Gilbert for the July 29, 2017 death of 14-year-old Jordaine Blackwood of Rose Heights, Montego Bay.
The men were charged with murder and wounding, stemming from the death of the teenager and the injuring of another man. One of the accused, Odane Nesbeth was later killed according to Adelphi Police., while he was out on bail.
The allegations are that on July 29, 2017, Blackwood and another man were accused of stealing a firearm belonging to the 'Buss Head Gang' of which the six accused were members.
It is further alleged that Blackwood and the other man were beaten, during which Blackwood was shot to death. The other man managed to escape.