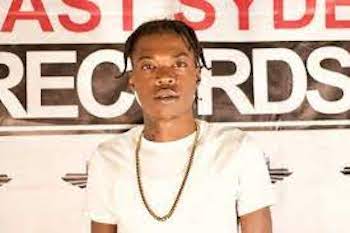 Dancehall act Skillibeng made his debut on the British pop chart with Crocodile Teeth debuting at number 74 on the United Kingdom Official Chart.
Crocodile Teeth was released last October and is co-produced by Johnny Wonder and Adde Instrumentals. Crocodile Teeth is Skillibeng's highest streaming song to date, currently amassing over 20 million views on YouTube alone.
The official audio of the remix with Nicki was released just over a week ago, and has accumulated 2.4 million views, and is currently No. #2 Trending For Music on the music streaming platform.
A remix of the song featuring rapper Nicki Minaj was released a week ago by Republic Records in the United States.
Skillibeng has had a meteoric rise to stardom since the 2019 release of his breakthrough hit Brik Pon Brik. He is known for his hard-hitting bars on subsequent hit songs such as Torpedo, Shake (remix featuring Jada Kingdom), Mr Universe, Bin Laden and Coke.
Skillibeng also makes moves on the Billboard charts as the remix of Crocodile Teeth featuring rapper Nicki Minaj debuts at 100 on the Hot 100 chart. The song enters Digital Song Sales chart at 43 and is 182 on Billboard's Global 200.
This is the first time in four years that a Jamaican has entered the Billboard Hot 100. The last time this occurred was in April 2017 with Sean Paul's guest appearance on Enrique Iglesias's Subeme La Radio.