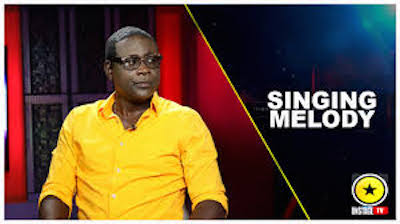 Reggae singer Singing Melody will launch his album, 'The Next Chapter' with a highly anticipated live performance on October 16th at Villa Mimosa in Bridgewater, Discovery Bay.
The event will kick off promptly at 9 p.m and have a running time of approximately two hours. All social distancing and COVID-19 protocols will be strictly enforced. Fans of Singing Melody are encouraged to go to the Youtube channels of OnstageTV and SingingMeldodyJM to log onto the live stream of the event.
The album, which will be officially released via Tuff Gong International/S.H.E.M Music/Your Friend in Music labels on October 16th, has already been out on pre-release.
The album showcases the singer's metamorphosis as he dabbles in genres such as Afrobeats, trap-dancehall and R & B, along with his usual mainstays of reggae and its sub-genre, lover's rock.
The album features three collaborations, 'Never Leave' featuring Teddy Riley and J. Sol, 'Keep You Warm' featuring Ghanaian artiste Budukusu and the Latin-infused 'Caliente' featuring emerging dancehall artiste Whitter The Legend.
The singer reportedly buried his brother earlier this morning in a private funeral ceremony in Portmore. The brother had died over a week ago after a prolonged illness.