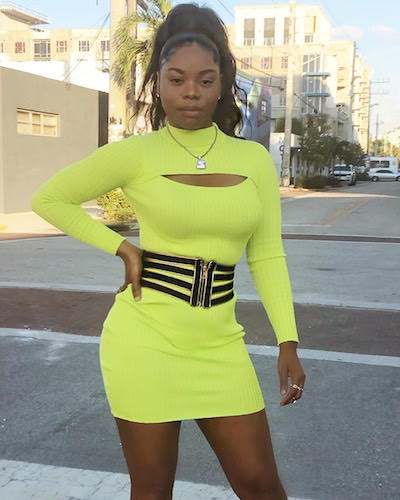 Talented dancehall artiste Shana S released a track dubbed 'Mama Don't Worry' in a glowing tribute for all mothers in recognition of Mother's Day which was celebrated last weekend.
Shana S chronicles her real-life experiences as she expressed her undying gratitude to the woman who raised her and her siblings.
" Mama Don't Worry is my way of saying thanks to my mom for everything she did for us growing up. Things weren't easy, but she always made sure we were OK. She moved from paying rent to her own property, and I wanted to share our story with the world," she told ONE876ENTERTAINMENT.COM
"This song is real. It is my true experience. My mother asked me why I had to put all a dat inna di song, but it's real life, and I'm sure I'm not the only one who has a story like that. This song is dedicated to my mom, but it's the story of so many others, and I wanted them to feel loved, encouraged, and appreciated."
"My mother is a strong woman, ambitious, courageous, and I give thanks for her every day. She goes above and beyond for her children, and I can't thank her enough for that. She is the reason I am who I am," she said. "I want people to be encouraged and not be ashamed of where they're coming from. I want them to know that no matter where they're coming from, they can make it, especially if they have a strong mother figure behind them."
Shana S, who currently resides in the US, says one of the most valuable lessons her mother has taught her is the power of kindness. It is with that in mind that the Portland native decided to give back to her community in the form of donations and care packages during the COVID-19 crisis.
"I know this virus has affected many, and I wanted to do what I could to help. My mother always told me that no matter how little we have, we should always give back because someone else was more in need. It was the right thing to do, and I would do it all over again," she said.