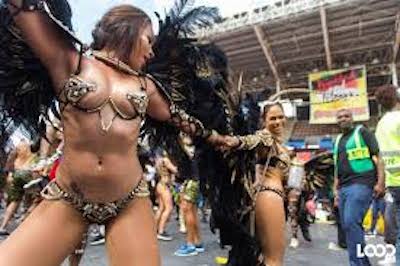 Grenada's Spicemas Corporation has retracted guidelines forbidding the use of thongs, g-strings and wire bras in its fancy mas following a social media uproar.
The board of directors issued a statement saying they reviewed the rules and regulations and made amendments which now say that there will be no full body paint and zero-tolerance for nudity and indecent exposure.
Earlier this week, the Spicemas Corporation issued new guidelines to mas bands as part of the registration package.
The guidelines said that no thongs, c-strings, g-string underwear, full-body paint and wire bras above a D-cup would be permitted along the stipulated route.
The rules were shared on social media platforms, with some calling for a cancellation of the annual event.
"Spicemas' logic behind their dress code restrictions is what p….. me off most. FYM you're a Christian country?! Ok, so g-strings and wire bras in certain sizes are where you draw the line? Gyrating in a full panty w/ 34D titties in a wire bra is perfectly aligned with your faith?" asked one Twitter user.
"At this rate looks like we're all going to be singing hymns and reading a chapter each for Spicemas," said another.
The outrage forced the Spicemas organisers to retract the guidelines.
In a televised message, Spicemas Corporation CEO, Kelvin Jacob, said the guidelines were borne out of public outcry over the last two years.
"Understanding that we are living in a Christian society, our morals and values must be upheld," he said, noting that the guidelines were included in the registration package for bands that signed off on it.