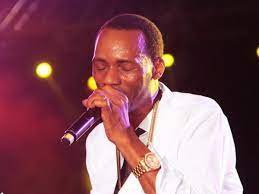 Residents of August Town say that one of the three men shot dead by gunmen is the son of reggae singer Sanchez.
"He was a good youth, three of the youths killed are innocent, dem not involved in anything, ah gamble dem a gamble on the ends and they were killed. Sanchez son has been living in the community for some time, the whole community hurt over this one, too many deaths," one resident told ONE876.
The grief of the family is made even more raw by the fact that Sanchez mother will be buried in Canada this morning.
Preliminary reports reaching are that the men were among a group of people gambling shortly before 5 am. A gunshot was heard but the group continued to gamble.
"Preliminary reports suggest that it may be Sanchez's son but we cannot confirm or deny at this time because the identities of those killed is yet to be established
It is reported that shortly afterwards, they were pounced upon by gunmen who opened fire on the group, and everyone fled in different directions. It was later discovered that three men were killed.
Police said their identities have not yet been ascertained.