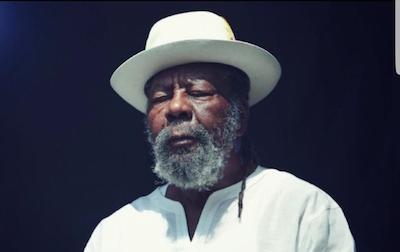 Fans of the legendary toaster known as U-Roy have taken to social media to mourn his passing. While details on his death are unknown at this time, tributes flowed freely on social media last night as artistes, musicians and Jamaicans expressed sorrow at the death of a pioneering godfather of Jamaican music. He was 78 years old.
Dancehall superstar Shaggy posted: Today we lost one of our hero's !! A true legend in this game of dance hall/ Reggae if your (sic) a fan of sound system, then your a fan of Stur Gav sound. With such greats as Colonel Josey Whales (sic) and Charlie Chaplin, pioneers in this game … with a catalogue of amazing recordings U Roy was a master at his craft. Rest Well daddy Roy!! R.I.P. walk good.
David Rodigan posted on Twitter: "RIP Daddy U Roy the iconic toaster who changed the paradigm of Jamaican music when he voiced the 'Version Galore' album …I was always in awe of him; the tone of voice, the cadence, the lyrical shimmering and riddim riding made him 'the soul adventurer' .
Another fan chimed in on Twitter: "Wake the town and tell the people that the legendary Daddy U Roy "Ewart Beckfort" has passed away. RiP to the godfather of toasting and rapping."
@ireggaeday wrote: "Wake the town n tell the people RIP Daddy U Roy, born Ewart Beckford, recognized for his pioneering musical style and his Stur Gav sound system rocking dancehalls worldwide and was responsible for the rise of deejays Super Cat, Josey Wales, Charlie Chaplain et al".
Born Ewart Beckford, he grew up in Jones Town, and raised in a religious and musical family. He was influenced by early toaster Count Matchuki and he started his professional career as a DJ in 1961 on Dickie Wong's sound system (originally called Doctor Dickies later changed to Dickies Dynamic) moving later to the Sir George the Atomic sound system. Beckford then worked on Sir Coxsone Dodd's sound system where he ran the number two set while King Stitt "The Ugly One" ran the main set.
In 1970, Jamaican singer John Holt, who was the lead vocalist of the Paragons at the time, heard Beckford toasting over a Duke Reid track at a dance. Holt recommended U Roy, and soon after, an informal recording deal was arranged.
Beckford's first two singles released on Duke Reid's Treasure Isle label were iconic smash hits. Those singles, "Wake the Town" (1970) and "Wear You to the Ball" (1970), dominated the airwaves and established his reputation as one of Jamaica's most popular toasters.
Beckford was the first toaster to popularize the form through a series of successful releases on the Duke Reid label gaining a wider audience for toasting. This approach to production and the remixing of previously recorded tracks with a new vocal influenced the early hip-hop pioneers such as Kool Herc.
According to Wikipedia, in 1975, the album Dread in a Babylon was released in the US, Europe and Jamaica by Virgin Records, achieving significant sales in the UK . The track "Runaway Girl" from the album was released as a single in Europe that same year. The success of 'Dread in a Babylon' led to a series of Tony Robinson produced albums: Natty Rebel (1976), Rasta Ambassador (1977) and Jah Son of Africa (1978). Beckford's international popularity led to the album Natty Rebel being released in 1976 on Virgins' imprint Front Line label in Nigeria as well as in France on Virgin and Polydor.
One of his most significant achievements was the establishment of his own sound system which he named Stur Gav after his sons in 1978. The sound system would then launch the careers of a younger generation of toasters and singers including Ranking Joe, Jah Screw, Charlie Chaplin and Josey Wales.
In 1980 the pop group Blondie had a world-wide hit with the reggae track "The Tide Is High" which prompted Virgin to re-release the original Paragons' track from 1967 and the 1971 U-Roy version as a single that same year.
U Roy's most recent album is Pray Fi Di People which was released in 2012.