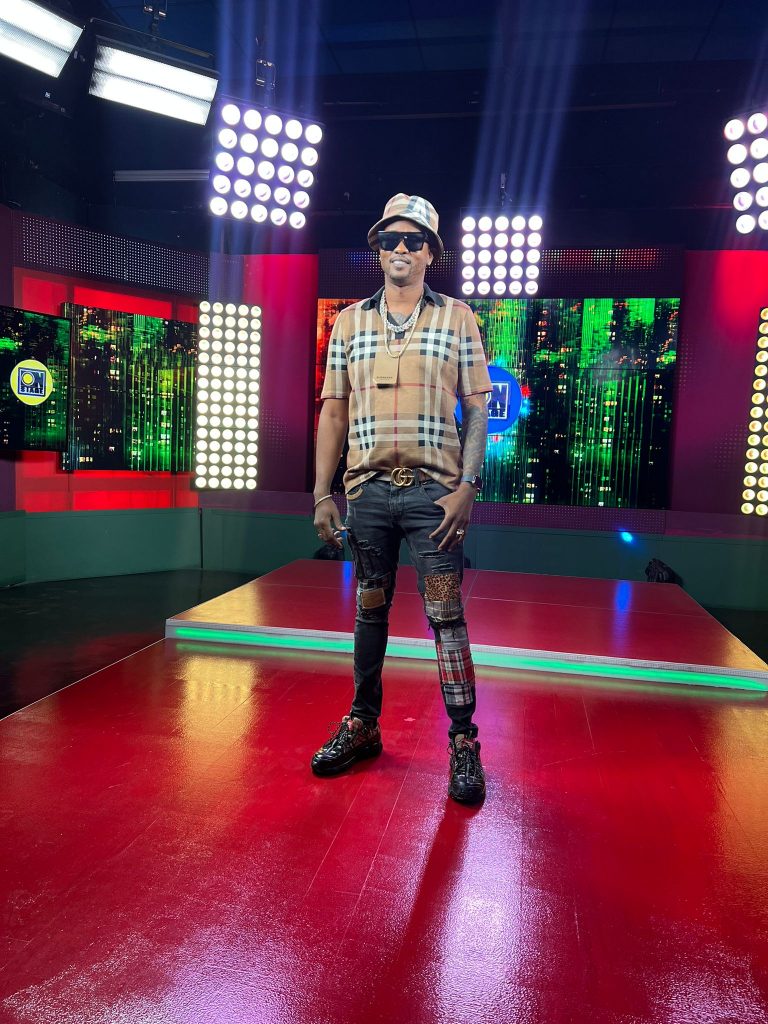 Trending dancehall artiste RT Boss announced recently that he has resolved his feud with former best friend, Spice, after the two had a much-publicised spat earlier this year.
He told Onstage TV host Winford Williams that the two had buried the hatchet – but not in each other.

"I don't call it a war, I just call it that we had a miscommunication in the social media realms and we just keep it that way, now we ah do music now, and oh, collab, mi have to put it right here ," the brash confident artiste said.
"We was at Uptown Mondays, we stand up at the same place so he energy is OK, what's the word, reconciliation, " he disclosed, adding that the friendship wasn't close "because we no reach de so yet".
RT Boss appeared on Onstage TV to promote his latest single, Shake, which has racked up thousands of views since its release. Over the past month, he has been on a whirlwind promotional tour in Jamaica, promoting the song at all the major street dances in the Corporate Area.
Despite his recent successes, RT Boss told Williams that he has not abandoned his ultra-successful spiritual healing career.

"Mi caan give it up because this is what brings us such a successful blessing to sit on your stage right now performing a hit song because It generates wealth , that's why I am a spiritual king," he boasted.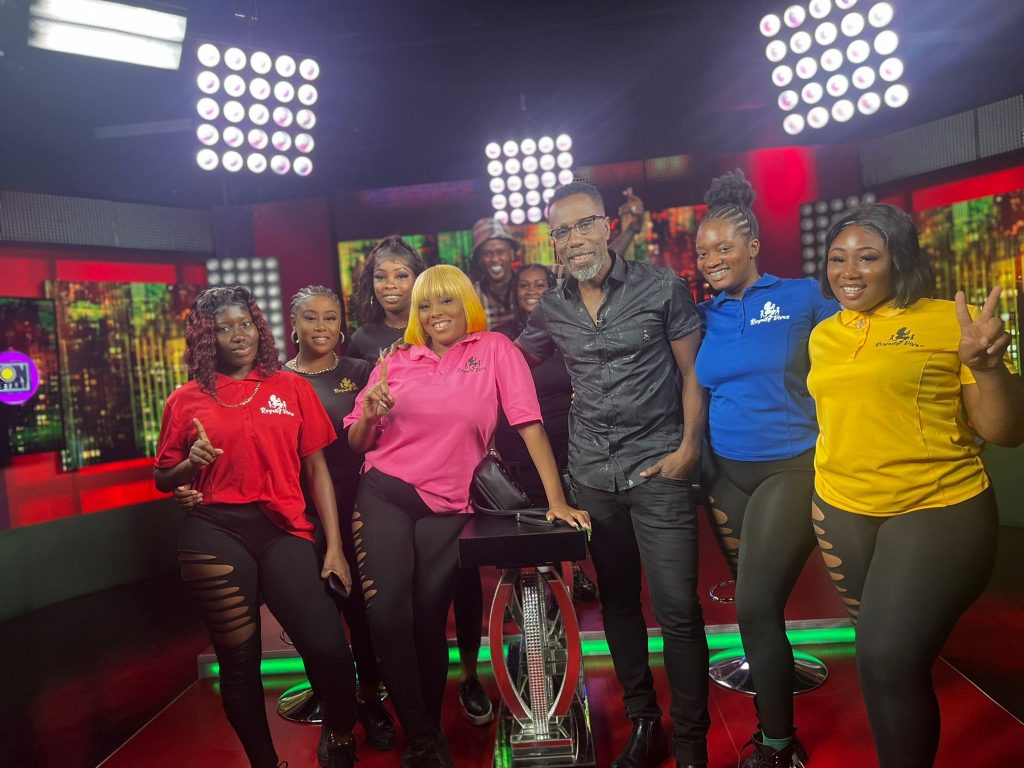 He boasted that "each night I perform, I give up "$600,000 per night" from the Spirtual King Foundation". The song is playing everywhere he said, all the major events such as Chug It and Dream Weekend. 

"I advise my clients, I educate them. Say Nicki Minaj, I put out a prophesy of Nikci Mijah about the rejuvenation of her career and everything is doing fine , and she also acknowledged me that I am  a true reader, big up the queen, Nicki Minaj…to be exact, she say she need a true RT reading," he said.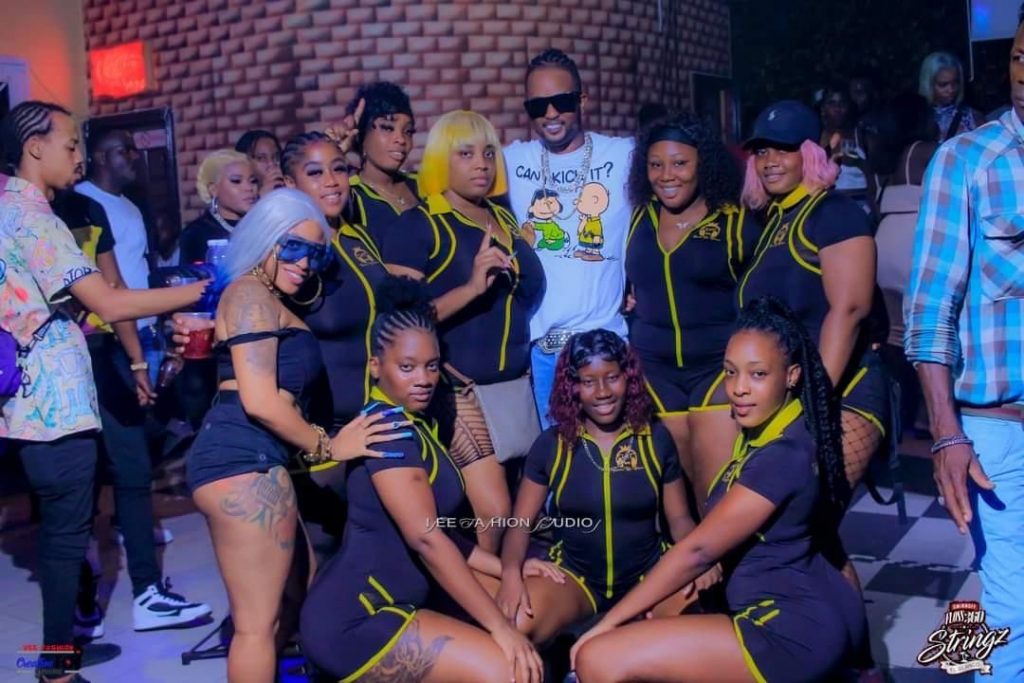 During the interview, RT Boss admitted that Spice's horde of fans – dubbed the besties – had 'dragged' him on social media.

"Ah dem run over de, dem come fi me. Big up Bestie, Shake out de, it was a rough moment Winford," he said.
Williams continued to probe the extent of the truce between RT and Spice, asking about his thoughts on Spice being the next Dancehall Queen.

"Is one queen, my dancers are out there supporting her music, she ah Shake and me ah Clap Clap, my dancers Royal Divas out there supporting, big up dancehall, BoomBoom and everybody," he said, before both he and Winford burst out laughing.
RT Boss, whose real name plans to turn promotion of his Shake song to US radio as the Summer draws to a close because it had reached a tipping point in Jamaica and he believes it has the potential to cross over stateside.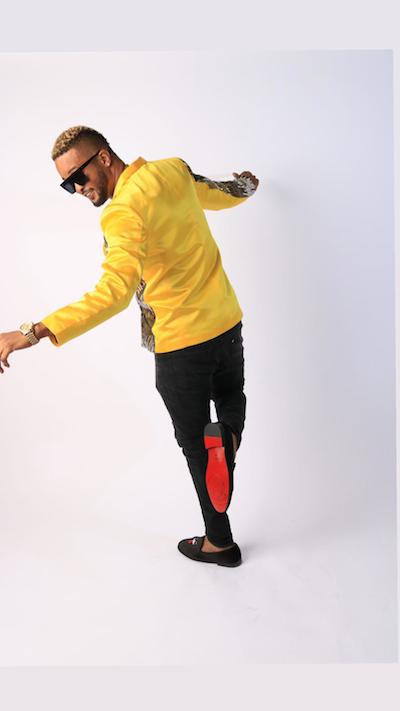 The much-respected spiritual adviser revealed that the rhythm, the idea and the lyrics call came from the spiritual realm. He said he was motivated to 'buss himself' after people challenged the extent of his spiritual powers.

"People say…why yu caaan do it for yourself, so I decide in the bashing, if I do it, and yu say mi no do it, then me can do it for myself…and the spirit come with the Shake to show you I am ready to do it for myself. So whatever energy cause the mixup to bring it out there, the spirit give me back that energy to put it in Shake, so we ah go watch the ride out there," he said, confidently.

RT said he is eyeing a performance on the return of Sting 2022 at Jamworld in Portmore.
"Mi ready right now," he said.

He even threw a barb at Lincoln 3 Dot.

"Ah Benz mi drive…mi wi write off that in December," he said.