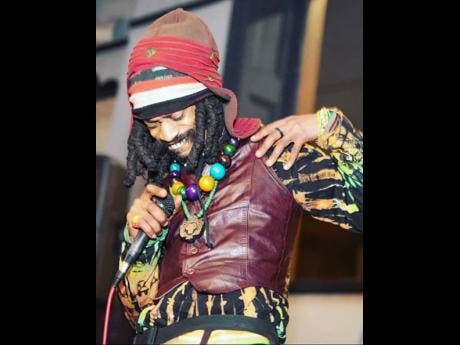 Dancehall singjay Riomayankaya is not afraid to experiment musically and take artistic risks.
He shows this with the jazz-influenced single, Bassline, which was released over a week ago on the Firebrand Reggae Sounds label.
"[The single] is a cross production between Germany and Amsterdam where I had a few live shows. The response to the song and the video has been phenomenal in Europe, people think it is a bit naughty but they love the sounds," the artiste, whose given name is Orvil Gregory, said.
Born and raised in Clarendon, Riomayankaya is currently residing in England. He often does reggae gigs at venues all over Europe and has developed a reputation for unique live performances in the reggae community.
"With me, it's all about the music. I am always trying new sounds. I live in that element where creativity is all and everything; my every pulse is music. Hopefully my fans can see it, feel it and live it just like me," he said. The artiste has been compiling songs for an album which he hopes to release in 2022.
UPCOMING ALBUM
"I am also working with a few Jamaican producers as well and I just started to do my own production. Some of these songs will be featured on my upcoming album," he said.
He hopes that he can return to Jamaica soon to perform for his fellow countrymen.
"I am always aiming for musical growth and perfection. I think the possibilities are limitless when it comes to music. I can't wait for my first show in Jamaica," he said.