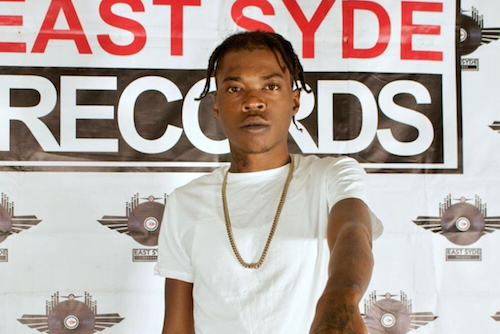 Rev Dr Devon Dick weighed in on Skillibeng's Whap Whap song on Sunday morning during the ecumenical church service for Jamaica 60, which was held at the Boulevard Baptist Church in St Andrew.
"Mr Prime Minister, we want to tell you that we support you when you say that you are against that song Whap Whap Whap, because any song that is promoting violence in this country, we are not for it, so we support you," Dick, who is the host pastor of the church said .
The song in question, recorded by dancehall artiste Skillibeng and featuring FS, is a 'gun chune' which was released in March and has proven to be hugely popular in the dancehall. Whap Whap has racked up close to 21 million views on YouTube since its release four months ago.
The chorus states: " Scope pon mi Glock/Suh mi gun sound wen eh clap/Whap whap whap/Whap whap whap whap/Brrrp."
Last month, the Prime Minister Andrew Holness expressed consternation at the sexually charged nature and violent content of the new music being recorded in Jamaica, chief among them Skillibeng's Whap Whap and Brysco's Code, which he says are sending the wrong message about the island, and which go against higher principles to which Jamaicans strive.
"We are being defined by some very limited things. Whap Whap and Chap Chap and Ensure… All of those things have their place, but it can't define us. We should not allow that to define us," Holness said during his address at a meeting of the Jamaica Labour Party in St. Catherine at that time.