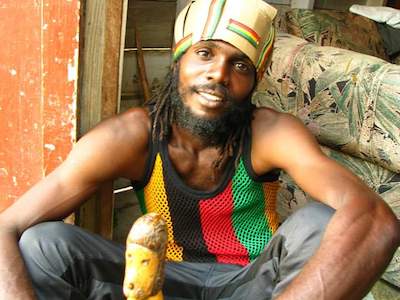 Dancehall singjay Renegad will be shooting a video for his popular reggae track, 'Just the Journey' which has been enjoying excellent rotation on local radio stations.
"The video will be shot by APS Columbians this Wednesday and the script will have a bit of social commentary in it. The narrative is similar to the song itself, set around the concept of 'Working' because it speaks to the experience of many people struggling to make it in these tough economic times, so we know it will connect with the local and international audiences. Scenes for the video will be shot in Portmore and Kingston," Renegad, whose real name is Junior McCalla, said.
The song was released on all digital download platforms by Bossie Music label in April.
"The feedback in the streets to the song has been really great, and fans had been asking for a visual, especially when mi perform it live on the Facebook and the Instagram.This song is for the domestic workers, garbage collectors, the lowest paid members of the society who are the breadwinners for their families, and who are trying to get out of the slum," he added.
Renegad will be following up this song with the single, 'Farmer Man' which will be released in July on the Small Axe Productions label. .
The artiste grew up in Newlands area in Portmore, and attended Naggo Head Primary and then Greater Portmore High school. He was christened 'Renigad' by producer Claude 'Bigstone' Sinclair who loved his articulate revolutionary style of singjaying and the positive vibes and meditation in the content of his lyrics.
He released his first official song, 'No Borderline' in December 2006. He continued to record music and hone his talents, concentrating his energies on incorporating his philosophy of positivity in his music.
"I do music to help inspire and change lives. Even though I also do music to earn a living, I won't sing lewd or violent lyrics for a hype to buss, I want my words to be meaningful and contribute in a positive way to society," Renegad said.