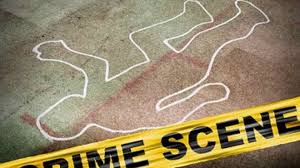 Four more murders in the past 24 hours have pushed Jamaica's murder total for the year above the 300 mark.
With 74 days gone since the start of the year, the police have reported 303 murders across the island. This is 16 more, or six per cent above the same period last year.
The crime-plagued divisions since the start of 2021 continue to lead on the police blotters with St James accounting for 38 of the killings, more than double the 16 recorded for the same time last year.
But it is the St Andrew South Police Division which has accounted for the most murders this year with 40 people killed.
The St Andrew South Police Division covers more than 20 of the Corporate Area's most violent communities including sections of Maxfield Avenue, where a bloody gang conflict is playing out.
The St Catherine North Police Division, which covers Spanish Town has been the theatre for a deadly clash involving former friends who were members of the Clansman gang and has recorded 32 murders to place it third on the list of most murderous police divisions.
The numbers show 57 per cent increase in murders in St Catherine North where the relatively new Bed Bug gang has also been on a rampage.