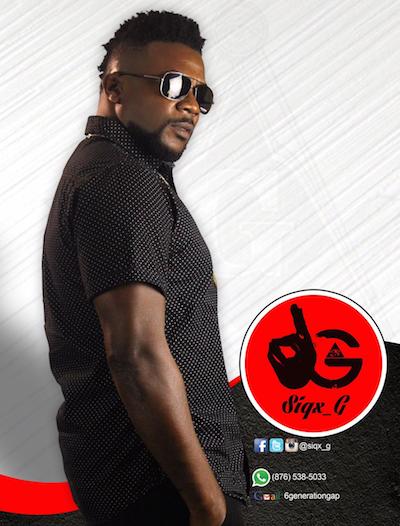 Reggae-dancehall artiste Ras Myrhdak aka the Siqx Godfather is getting major traction with his hard-hitting 'Jamaica We Love' single released on the Di Trend Music Group label. He has also released a new video for 'Trending'.
"The song is an appeal to the youths dem to change dem meditation, the youths dem can need to pree wealth and upliftment instead of death and destruction. I am the Siqx Godfather so mi cannot abandon the youths to find their own way, dem need direction," he said.
Ras Myrhdak blames this generation of Rastafarian stars for failing to educate and uplift the people.
"Rastafarian artistes are mostly to be blamed because dem no show on unity, not even among themselves. They are preachers, they preach well but they lack family values. I have never seen Capleton, Sizzla, Anthony B, Bunny Wailer or Luciano in one forum and one stage showing unity and people know that, we are not showing a better way in our music or our business practices by employing more ghetto youths," he said.
Myrhdak also has the radical belief that artistes are largely responsible for the gun violence that plagues the Jamaican society.
"Artistes are powerful people in a society that is not very literate.A lot of the society they don't read books, especially males, but they will listen to song and listen it well.To show how powerful music is, there is a song about woman loving only gunmen, and that is glorifying violence and that is what all the youths are listening to now, and the media is promoting that. The people dem need spiritual food and direction," he said.
According to police statistics, 2018 saw 1,287 murders, down sharply by almost 22% from the 1,641 murders observed in 2017. However, 2019 has been bloody so far because as of the weekend of December 14th, the latest statistics from the Jamaica Constabulary Force, JCF, show 1273 people have been killed in Jamaica so far in 2019.The number of murders committed so far this year has made 2019 the ninth most murderous year in Jamaica's history.
The artiste, who trimmed his Rastafarian locks in 2015, believes that Jamaica has an unhealthy preoccupation with violence and when you add deprivation, illiteracy and poverty to the mix, it is a recipe for death and destruction.
"Remember that artistes use music to make money. Violent lyrics sell, when the police go on a mission to hunt and kill criminals, they listen violent songs, same as the criminals. We are creating this environment directly and indirectly. Violence create more violence, we lose generations to this system, and no artiste nah go ni-nite or pay for the funerals of these dead youths," Ras Myrhdak said.
The Sixq Godfather is pushing other songs such as 'Tyler Perry' and 'Trending' and a cover of The Righteous Brothers' 'Unchained Melody'. He is managed by Natalie Osbourne of 43ver Promotions.
"I am getting the most buzz on Trending, it is playing in the streets of the Corporate Area, every mixtape, the selectors are giving me a big strength," he said.
He is known for songs such as 'Evil Ship' featuring Capleton, 'Heights and Pray' and the number one dancehall hit, 'Blazer'.