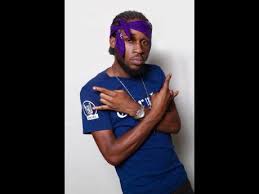 Dancehall artiste Quada turned himself into the Constant Spring police yesterday as detectives wanted him for questioning in relation to the gruesome mob-killing of a man who residents claim was involved in the slaying of an eight-year-old girl in the rural community of Sterling Castle Heights ten months ago.
"Quada turned himself into the police in relation to the mob death of a man from last year April. The police are claiming that Quada was one of those who killed him based on eyewitness evidence of someone who was there on the scene. We know that this is just an accusation and he will be freed of all charges. The man who is accusing him is not a credible witness; we are going to court to bail him tomorrow," a source close to the Unruly Camp told Loop reporter Claude Mills.
The charges come ten months after Miguel Williams, 29, was attacked, beaten and set on fire by angry residents who accused him of being involved in the slaying of Shantae Skyers, a student of Red Hills Primary School.
It's believed that Williams had mental challenges. Skyers went missing for five days before her decomposing body was found in a section of the community known as Blue Hole, igniting public outrage. The killing of the innocent mentally-challenged man also provoked national outrage.
The police are still searching for Skyers' killer.
Known for his commanding baritone, the 22-year-old artiste, Shacquelle Clarke, is originally from Red Hills, the sixth of six children, raised by a single mother. Despite the hardship of wading through high school after high school, Quada eventually settled at Calabar, the school known to have fostered the legendary Vybz Kartel.
With over 113,000 subscribers on his VEVO, he is known for singles such as Hail, Tint, Reflex and Celebration featuring Jah Vinci.